Lyallpur Khalsa College celebrates 71st Republic Day
NCC cadets asked to seek inspiration from sacrifices of patriots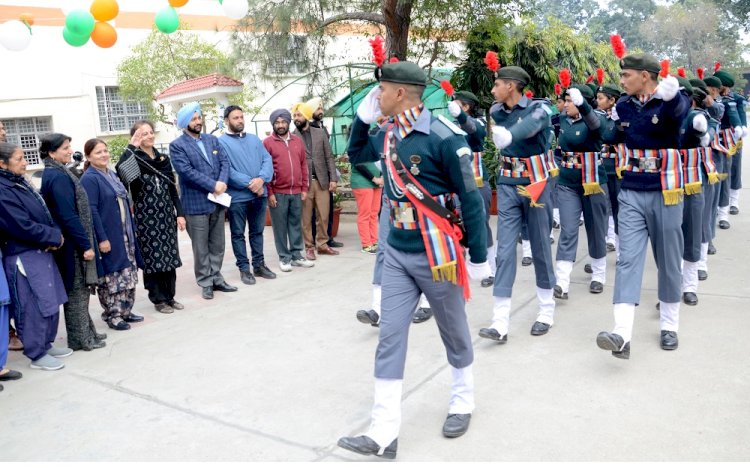 Jalandhar: The NCC (Army Wing) and NCC (Air Wing) of Lyallpur Khalsa College celebrated the 71st Republic Day with full patriotic fervour. Cadets displayed a wonderful march past led by Senior cadets Amit Sanger and Rupak Kumar. The ceremony was duly observed by the chief guest Sardarni Balbir Kaur, President of the Governing Council and Principal Dr.  Gurpinder Singh Samra joined as the honorable guest on this occasion. 
Addressing the cadets, Dr. Samra remarked that India has achieved independence after many sacrifices wherein millions of people fought against the English sovereignty, thousands lost their lives in prisons, and hundreds were hung on the gallows. 
Dr Samra urged the students to respect such deeds as this was how we subsequently formulated the constitution of India which is a secular constitution and Lyallpur Khalsa College is committed to abide by it in the truest spirit. He also called on for the students to cherish and uphold our freedom particularly the NCC cadets should seek inspiration from the sacrifices of patriots.  
On this occasion, Flying Officer Air Force Wing Prof. Manpreet Singh Lehal and Dr. Karanbir Singh, ANO Army Wing along with the Heads  of various departments of the college were also present.