Ludhiana police to provide "immunity shots" to its personnel
City based doctor and raw food life coach have offered to provide "immunity shots" to police personnel free of cost: DCP Sukhpal Singh Brar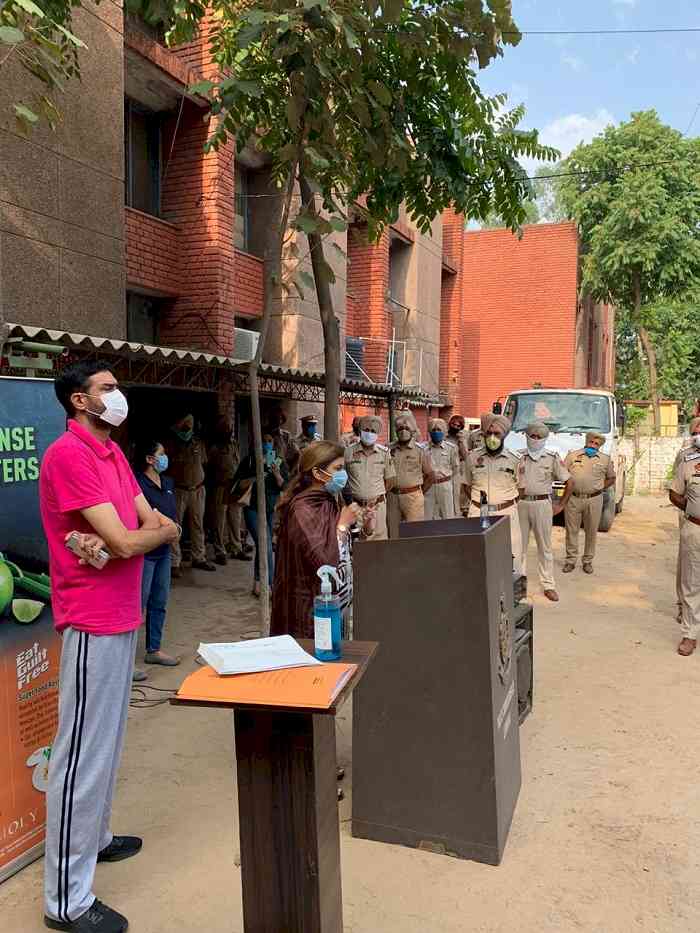 Ludhiana: Police Commissionerate Ludhiana personnel have been working continuously and tirelessly for the containment of the Novel coronavirus as well as for public safety. The Traffic police role too has been commendable.
Keeping it in view, DCP traffic Mr Sukhpal Brar along with ACP Cyber Crime Mrs Rupinder Kaur Bhatti took an initiative in the direction of improving the immunity of the traffic police personnel. An informative session was organised by inviting Dr. Vinu Kumar, a Homeopathy Doctor and Certified RawFood life Coach and also a Personal trainer.
Dr Vinu expressed that since police is doing its duty selflessly and would offer special drink called "immunity shot" free of cost to the police as a contribution towards the greater cause of safeguarding the community against the Novel Coronavirus. She spoke about the body detox and preventive measures in a manner which the lay man could easily understand. Dr. Vinu Kumar is a health expert who makes special recipes for these shots using super foods which are immunity boosters.
Deputy Commissioner of Police (Traffic) Mr Sukhpal Singh Brar informed that Dr Vinu Kumar and her husband Vishal run a Health Food restaurant by the name TheHolyTree in the city. He said that she has been awarded by Kareena Kapoor Khan for being the best Nutritionist and master in reversal of diseases from Punjab region. He informed that Dr Kumar have assured the police department that she would be providing immunity shots daily to the traffic police personnel at their duty points to ensure they build their immunity against the diseases.