Ludhiana Photojournalist Association's newly elected president Ashwani Dhiman with other office-bearers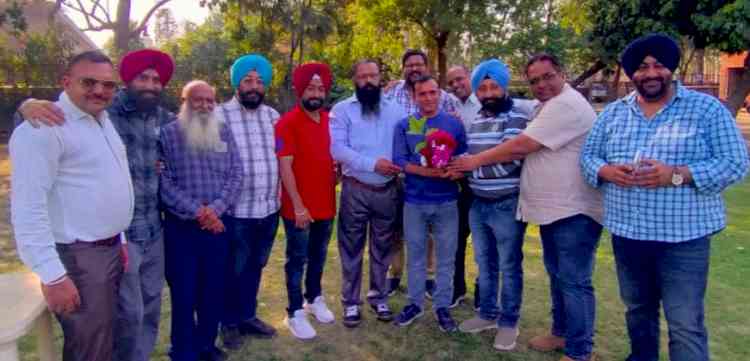 Photo: AJAY
Ludhiana Photojournalist Association's newly elected president Ashwani Dhiman, General Secretary Neel Kamal Sharma (Neelu) and Cashier Ramesh Verma with the members. 
Erealier, Gurmeet Singh was president of the association. A lot of acativities, including holding of photo exhitions, had taken place under his presidentship. 
The photojournalists have many aspirations from the newly elected team. 
The new team has been elected for the next two years.