Ludhiana Industry supports farmers stir
More than 500 workers and urban citizens of Ludhiana participated in the road show protest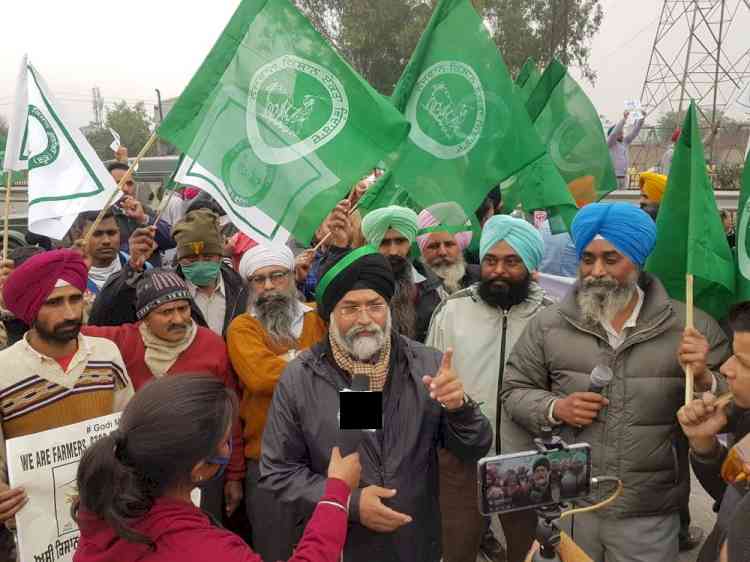 Ludhiana: In wake of the ongoing farmers agitation across the nation in which farmers are on dharna at Delhi Borders since last 16 days, the small and medium industry including trade bodies are supporting this nationwide agitation against the draconian farm laws. In light of this, GST Group Ludhiana staged a protest by workers, staff and public on national Highway today. They formed a human chain holding flags and placards in support to the farmers cause. 
Ranjodh Singh, an industrialist and environmentalist lead this human chain and spoke against the bad effects of the new farm laws on the agriculture and general Industry of India. 
Parampal Singh who heads the NGO Better World, also highlighted the flaws in the present farm Bills. 
More than 500 workers and urban citizens of Ludhiana participated in the road show protest.