Ludhiana industry assures more than 20,000 jobs to local youth in coming few months: Chairman Sukhwinder Singh Bindra
Bindra lauds Ludhiana industry for always supporting Punjab Government's Ghar Ghar Rozgar Mission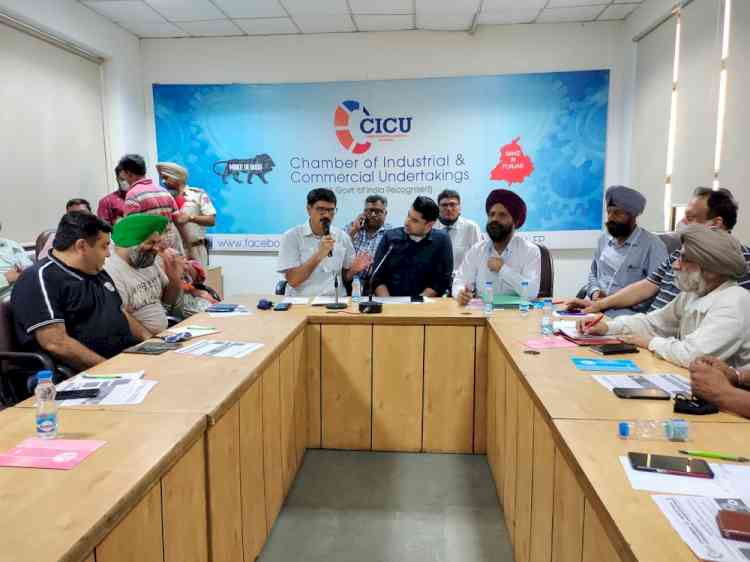 Ludhiana: Punjab Youth Development Board (PYDB) chairman Sukhwinder Singh Bindra said that the Ludhiana industry has assured more than 20,000 jobs to local youth in coming few months time. He also lauded the contribution of Ludhiana industry for always supporting Punjab government's flagship Ghar Ghar Rozgar Mission.
The PYDB chairman held a meeting with several representatives of Ludhiana industry at the Chamber of Industrial & Commercial Undertakings (CICU) complex, here last evening.
This meeting was attended by all office bearers of CICU namely President Upkar Singh Ahuja, General Secretary Pankaj Sharma along with representatives of associations related to Knitwear, Shawl, blanket, plywood, dyeing, processing, furnace etc industries.
While addressing the industrialists, Sukhwinder Singh Bindra said that it was due to Chief Minister Capt Amarinder Singh's vision and efforts that industry did not shut its operations for not even a single day during lockdown. He said that ever since the Capt Amarinder Singh led government was formed in Punjab, special emphasis has been given to industry, be it single window Invest Punjab, providing electricity at Rs 5 per unit, to name a few.
Sukhwinder Singh Bindra also assured the industrialists that this atmosphere would continue in the days to come as well. He said that Punjab is only state that has always provided congenial atmosphere for industry and that is why several units, that had already closed down earlier, restarted their operations during the tenure of Chief Minister Capt Amarinder Singh. He said that the units not just started their operations, but even increased their capacities because electricity is being provided at Rs 5 per unit.
He also urged the industrialists to provide maximum employment to the local youth, to which the industrialists assured that more than 20,000 local youth would be hired in the coming few months. He also directed the officials of District Bureau of Employment & Enterprises (DBEE) for preparing a database of all eligible youth, which can be provided employment at the earliest. Bindra promised the youth that proper full time employment would be provided to them near to their homes itself.
He also announced that appreciation certificates will be given to industry that has achieved 100% vaccination in their premises.