LPU's Forensic Science Expert provides consultancy to Ministry of Home Affairs
Assisted Government of India, at backend and policy level, for opening first ever National Forensic Science University of the country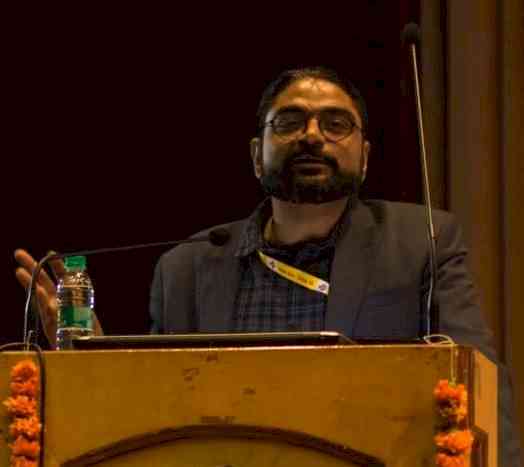 LPU faculty Dr Mohit Soni Forensic Science Expert provided Consultancy to Ministry of Home Affairs.
Jalandhar: LPU had deputed its Forensic Science expert faculty member, Dr Mohit Soni, to the Ministry of Home Affairs (Government of India) for forwarding exemplary expertise in the related field.  Providing valuable consultancy, Dr Soni assisted Government of India, at backend and policy level, for opening first ever National Forensic Science University in the country. He also coordinated for preparing brand new course of 'Cyber Crime Investigation' with new structure module. He worked in New Delhi for a year, along with high-profiled authorities of India engaged in the fields of Law Enforcement and Intelligence.

The objective of 'Research Consultancy Policy' at LPU is to encourage faculty members to take up consultancy as a professional work in their field of expertise for clients outside the institution. It may result in generation of new knowledge and revenue; however, it is not the prime purpose as LPU likes to have the freedom of publication over the results of consultancy. In fact, LPU has highly qualified faculty members on its staff rolls for preparing students as globally fit human resource.

On these lines, a Ph.D in Digital Forensics, Dr Soni had Ministry of Home Affairs' research fellowship for having his doctorate degree from IIT Kanpur. He has also trained many army, police and intelligence officers on cyber security, offence/defence, information security, biometrics and related aspects. LPU Chancellor Ashok Mittal congratulated the faculty member for performing his deputation duty diligently. 

Dr Soni informs that LPU houses a wide range of high-end instruments for pushing the boundaries of research in science and technology to higher level. These instruments and facilities help the faculties like him, research scholars and students to carry out globally competitive research in basic, applied and medical sciences and provide consultancy thereof. He also shared that in order to curb the cybercrimes, he is working on a research-tech grant start up 'Cyber Security Solution' at LPU, which acts like an 'anti-virus' on being attached to the digital gadget, and even informs about the crime to the police.