LPU organized India's largest Digital Student Entrepreneurship Summit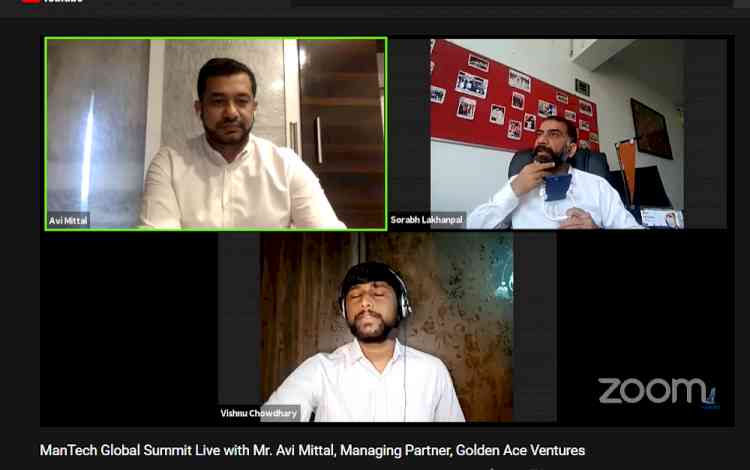 Mr Avi Mittal, addressing the students during Digital Student Entrepreneurship Summit at LPU.
Hosted 18 MDs, CEOs, COOs from top-notch industry including Microsoft, Reliance Entertainment, OYO and more in a month long conduction
Jalandhar: One of the 250 plus student organizations at LPU, 'Spasmodic' organized India's largest digital student entrepreneurship summit at the campus. In a month-long conduction, 18 + MDs, CEOs, COOs from top-notch industry including Microsoft, Reliance Entertainment, OYO and more addressed LPU students to broaden their skill and knowledge horizons. This conduction witnessed a benchmark viewership of 60K plus students from India and abroad on diverse digital platforms.  
Commenced with an energetic session with CEO, Reliance Entertainment's Big Synergy,  Rajiv Bakshi, the month long summit had keynote sessions with leaders including  CEO OYO Frontier (India and South Asia) Ankit Gupta; Director (Business Development), Microsoft  Sudhir Aggarwal; Head- Corporate Business & Alliances, Airtel Payments Bank, Prasad Routray; Former MD, Boeing India Engineering, Bala Bharadwaj; COO, Bruce Clay India, Sajeev Duggal; CEO, NASSCOM Foundation Ashok Pamidi; Managing Partner, Golden Ace Ventures Avi Mittal and more.
An alumnus of Harvard Business School, CEO Rajiv Bakshi shared his experiences with LPU students in operations management, brand & corporate marketing, sales strategy, management expertise, functional leadership, content and product development and more. He guided them "not to worry about the scale of doing big or small. Worry about whether done perfectly or not."
CEO Ankit Gupta invoked students to focus on competing with self, and to believe in the strength of "infinite potential" within. Director Sudhir Aggarwal shared what allowed him to stay in the growth phase; and, the skills which made him stick with morals and decisions. He asked students to ever stay positive and focused on their doing, and not to get distracted.  Similarly, Prasad Routray of Airtel talked about key strengths in business development and distribution management. He quoted various examples of exceptional skills in relationship management with the abilities to lead large, diverse and cross functional teams. He advised students to join 'startups' to have heavy duty exposure and responsibilities. Managing Partner Avi Mittal suggested gaining opportunities as they come to them.
Titled as 'ManTech Global Summit-2021', it covered the theme- "When Management meets Technology". Participating students share that the learning from top leaders was a live exposure to global industry experiences. The elite speakers appreciated the way LPU students utilized technology to get connected to the world and draw out maximum from the industry.