LPU MBA Student won two Medals at International Shooting Sports Federation World Cup
LPU student has illustrious international and national winning record to his credit, prior to this also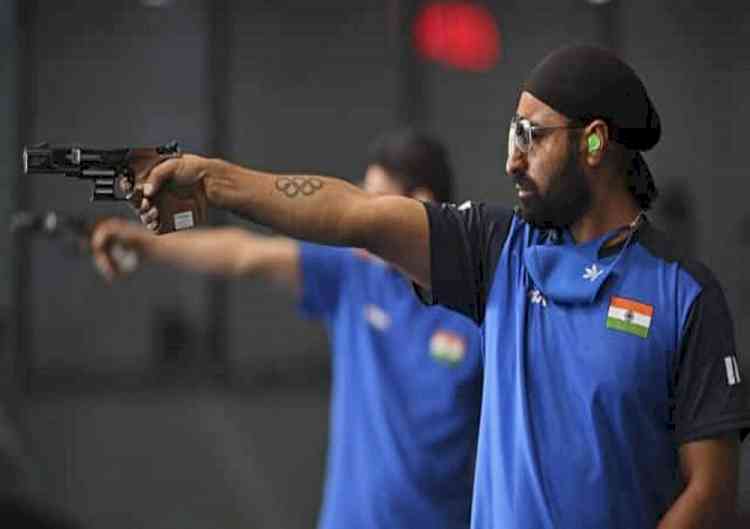 LPU MBA student Gurpreet Singh participating in International Shooting Sports Federation World Cup at New Delhi.
Jalandhar: Lovely Professional University (LPU) student Gurpreet Singh has once again proved his shooting prowess in International Shooting Sport Federation World Cup competition held in New Delhi. He has won two Silver Medals by exhibiting shooting dexterity to excel in two different competitions- 25m Rapid Fire Pistol (Mixed Team) and 25m Rapid Fire Pistol (Men Team). Prior to this championship, he also has many illustrious international and national winning record to his credit.
Illustrative, the ISSF World Cup has been introduced by the International Shooting Sport Federation to provide a homogeneous system for qualification to the Olympic shooting competitions.
Employed with Indian Army, Gurpreet Singh is pursuing MBA from LPU through distance education mode (LPU DE). Congratulating the winner, LPU Chancellor Mr Ashok Mittal also invoked him to prove his shooting skills at 'Olympics' also, on getting a chance. Highlighting, LPU provides scholarships to national and international level achievers in various fields so that they can enhance their academic qualifications along with pursuing their passion.
Worth mentioning, already Arjuna Awardee & Olympian, Gurpreet has to his credit international medal from 25m standard pistol individual competition (men) at 52nd ISSF World Shooting Championship held in Changwon, South Korea; a silver medal in the senior men's standard pistol event; and, many other. He represented India in Rio Olympics 2016 and secured 7th place in 25m Rapid Fire Pistol event; won gold medals (with games record) in 25m and 10m Rapid Fire Pistol events and Bronze medal in 25m Individual event in 2010 Delhi Commonwealth Games; Silver medal in 25m Centre Fire Pistol Men's Team event during 2014 Asian Games (Incheon); and, numerous other medals and distinguished positions. /(April 21, 2021)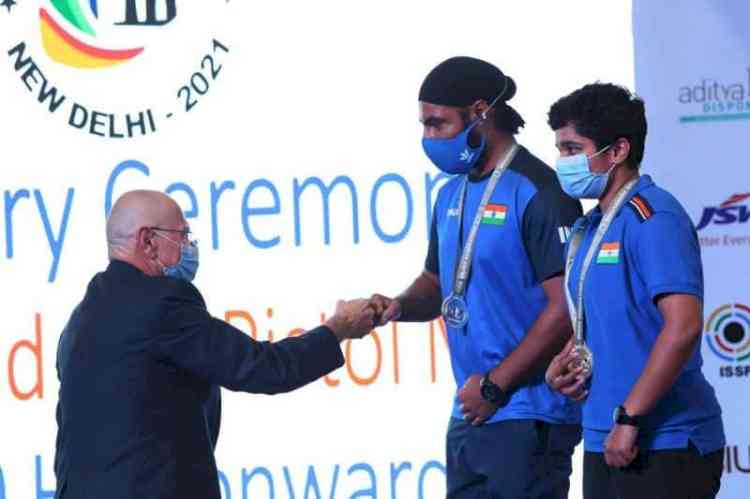 LPU MBA student Gurpreet Singh looking cheerful on winning two medals at International Shooting Sports Federation World Cup at New Delhi.