LPU fashion students got exposure at FDCI collaborated Pride Fashion Tour in New Delhi
80 Fashion Designers exhibited their creations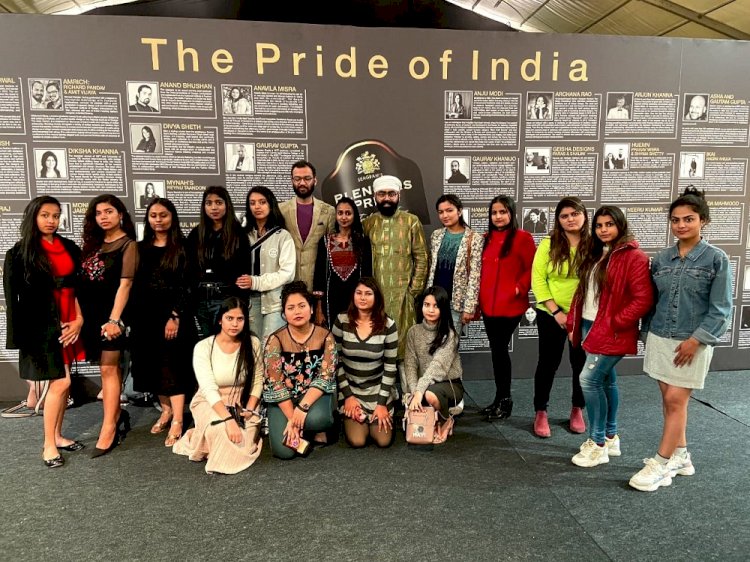 Students of LPU present at AERO City in New Delhi to learn practical aspects of the fashion industry.


Jalandhar: Students of the School of Fashion Technology at LPU recently got world class fashion industry exposure. The iconic 15th year of Pride Fashion Tour, in collaboration with Fashion Design Council of India (FDCI), was organized at Aero City in New Delhi. This renowned fashion show was attended by LPU fashion students, where they witnessed a new face of fashion industry with exuberant collections. On this occasion, LPU students also interacted with FDCI President Sunil Sethi and famous designers
The Fashion Tour showcased marvellous collection of 80 fashion designers including famous designers Abu Jani, Rahul Mishra and Sandeep Khosla. Famous Bollywood Star, Sara Ali Khan was showstopper for the event held at an elaborate set-up in Aero city. Sara first walked the ramp in gold and deep mauve heavily embroidered lehenga.
Interacting with President Sethi and designers, LPU students learnt a lot about the latest fashion trends, techniques, innovations and market. FDCI President Sethi let students know about various Dos and Don'ts of the industry. Two of the participating students of LPU, Neha Kundu who hails from west Bengal and Aditya of South India, shared that the fashion show provided all practical aspects of the fashion industry. The interactions with organizers and designers made us to know all about traditional designs, amalgamated works, contemporary styles and much more.