Lovely Sweets and Lovely Bakery launches its mobile app
Now, Jalandhar residents can order their cherished sweets and bakery products through mobile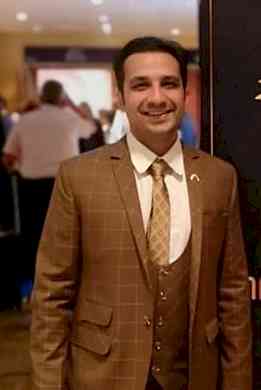 Lovely Bake Studio CEO Mr Shaishav Mittal.


Jalandhar: For the last sixty years, Lovely Sweets has been offering services for its delicious preparations to esteemed customers, and has presently spread its retail outlets in Jalandhar city, cantonment, and Phagwara township.  On the repeated requests of its customers and going digital, Lovely Sweets and Lovely Bake Studio have launched their Mobile App "Lovely Sweets" on Android and iOS platforms. Now, Jalandhar residents can order their cherished sweets and bakery products through mobile phone, where provision for both home delivery & pick up from the nearest retail store is available. In addition, Lovely Sweets has also launched its e-commerce website.
Talking about this new direction that sweets' and bakery business has taken, CEO Shaishav Mittal shares: "We have been working on this App for quite a long time. We are happy to launch it now for automating sweets and bakery products' delivery with an on-demand mobile app development solution.  Through this app, customers can order their favourite sweets' products, cakes, biscuits and even restaurant products. With time to come, we would add more variety to the existing offerings."
Mr Mittal also informed that the App is very convenient to be used for all age groups. Further, various payment options are also integrated in the system. This app can be downloaded from Google Play Store & Apple App Store. Customers can also get free cookies and sweets on downloading the app.
Moreover, event based products can be scheduled on particular dates and times. Customers can also use order- history to reorder with a single tap. Customers can also send gifts to their esteemed and loved ones on multiple delivery addresses. This app will also be useful during the festive seasons, when there is a heavy rush at the retail outlets.