Lord Vishwakarma Jayanti observed by plantation drive at Hero Steels Limited
300 saplings planted in the premises on this occasion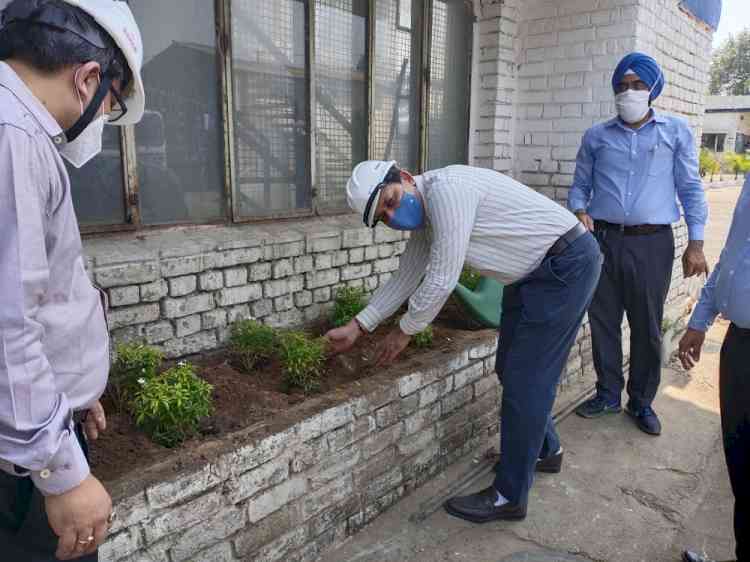 Ludhiana: To mark the occasion of Lord Vishwakarma Jayanti Go-Green plantation drive was held at the Hero Steels Limited, Ludhiana on 17th September while observing the Covid-19 guidelines. 300 saplings planted in the premises on this occasion.
CEO-Mr. Madhur Gupta stressed on carrying out activities during such occasions while maintaining social distancing, and health and safety guidelines. Noting that the environment has improved after the lockdown, he urged everyone to participate in such environment-friendly events to fight pollution, generate awareness, and disseminate information about protecting the environment and nature.
Mr. Manish Gupta (CFO), Mr. S. K. Gupta (Head- Operations), Mr. Deepak Jain (Head-HR), Mr. Sukhwinder Singh Multani (CSO), Mr. S. Dutta (Head- Marketing) and others employees were also present on the occasion.