Litcabs, a startup drives into OOH with the launch of their taxi top advertising platform
Author(s): City Air NewsSiddhartha Shekhar(on top carrier), Aditya Thorat (left backseat window). Mumbai, March 6, 2019 – Mumbai-based startup Litcabs is a first-of-its-kind mobile OOH service provider offering advertising solutions for...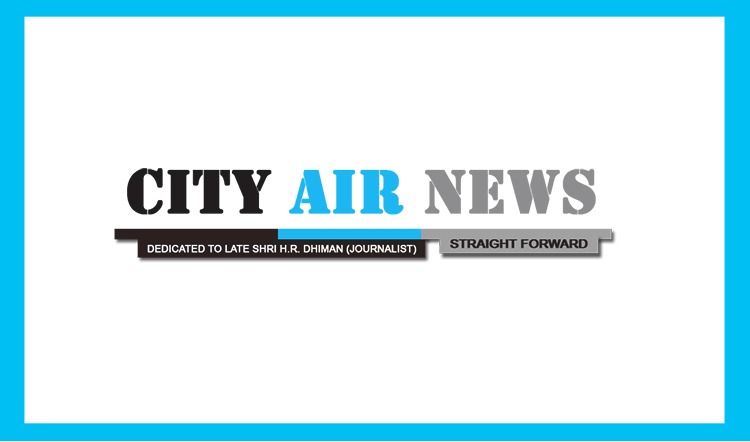 Mumbai, March 6, 2019 – Mumbai-based startup Litcabs is a first-of-its-kind mobile OOH service provider offering advertising solutions for brands on iconic Kaali-peeli taxis in Mumbai. They provide intelligent, unique and effective OOH advertising solutions by mounting back-lit panels atop taxi carriers while supplementing the income of taxi drivers. Over 8,000 kaali-peeli taxis in the city will be outfitted with taxi top advertising displays with the first 350 hitting the streets of Mumbai in the first week of March.
Litcabs has been founded by a team of four passionate entrepreneurs. Jyotiba Patil, the founding partner along with Arjun Meghe, Siddhartha Shekhar and Aditya Thorat. The four partners started Litcabs with an objective to bring on unconventional options to make new-age communication innovative and mobile to target masses on the go. Mumbai's black-yellow cabs are an iconic, essential part of the transport system and a big part of city life. Advertising on cabs in Mumbai will allow brands to reach their target group within the city; markets, at malls, cinemas, railway stations, airports, etc. essentially capturing an entire city audience.
Litcabs keeps a track of the total kilometers run by the taxis on a daily basis, route taken by taxis, as well as the hours the advertisement was lit up, through their GPS system. Each taxi makes an average of 5,00,000 impressions per day according to MRSS, a market research firm. This database is combined regularly and shared with the client as an ad effectiveness report. This is an added advantage that other OOH advertising solution providers typically cannot provide.
Majority of their fleet consists of shared cabs. These cabs follow a definite route through the day that starts from an office complex / market place and ends up at a railway station. They spend most of their day in a specific area ensuring repeated exposer and hyperlocal advertising which helps in the brand recall value.
Commenting on the launch, Jyotiba Patil, Founding partner, Litcabs said, "We are happy to announce the launch of our new service for advertisers in Mumbai. Our goal is to provide OOH advertising solutions that are mobile, cost effective and impactful compared with that of billboards, bus stands and other transit media. Kaali peeli is the popular medium of transport. With the ability to schedule advertising by location, coupled with superior reporting tools, we are looking to provide advertisers with a highly targeted, flexible and reliable medium to manage campaigns for their clients."
The team has been investing continually in R&D to enhance the aesthetic appeal of their design & production and also towards studies to understand consumer behaviour further. They also want to begin engagement with OOH fixed screens. Based on the response generated, they aim to expand to other cities over the next few years.