Lifestyle changes, increasing stress causing infertility among women: Dr Pooja Mehta
'Medical complications like blocked tubes, tuberculosis, endometriosis, PCOD, poor ovarian reserve, other reasons for infertility', say Dr Gulpreet Bedi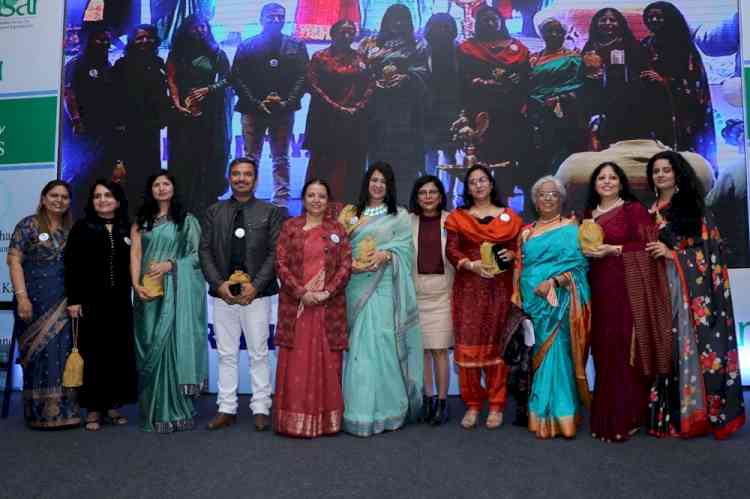 Chandigarh, December 5, 2021: "The increasing stress in daily life of women are leading to their hormonal imbalance, while the habits of consuming alcohol, smoking, drugs, lack of exercise, and improper diet are other contributing reasons", Dr Pooja Mehta said on Sunday during a conference.
The Chandigarh branch of the Indian Society for Assisted Reproduction (ISAR) on Sunday organized a conference on 'Infertility—Twirls and Swirls', in collaboration with national ISAR organization. The conference was attended by more than 150 doctors from Chandigarh, Punjab, Himachal, and Haryana, Mumbai, Pune, Bhopal, Lucknow, and Delhi.
The national president of ISAR, Dr Prakash Trivedi, discussed various health issues in women, and also recommended how to tackle them. "Women should take more care of themselves, undergo regular health checkups with ultrasound, pap smear, sonomammogram, and various blood tests, so that the diseases can be diagnosed at early stage.
The Chandigarh chapter of ISAR was presided by Dr Gulpreet Bedi, vice president Dr Nirmal Bhasin, secretary Dr Pooja Mehta, treasurer Dr Rimmy Singla, joint secretary Dr Parminder Sethi, and librarian Dr Sunita Chandra.
During the conference, Dr Bedi discussed about increasing prevalence of infertility. "In females, infertility can be caused due to blocked tubes, infections like tuberculosis, endometriosis, PCOD, poor ovarian reserve and many more", he said.
Also, Dr Nirmal gave her views about medico-legal aspects of infertility and how proper counselling can be important.
Dr Kedar Ganla, ISAR secretary, said that females are usually considered to be responsible but the male partner is equally responsible, as there can be low sperm count or low motility in sperms.