Liberty Lifestyle Taps Millennial &Gen Z with its 12 New Fragrance Launches!
Author(s): City Air NewsPresident FDCI Mr. Sunil Sethi attends Liberty Lifestyle Perfume and others during the launch. Fall in love with season's best fragrance line for both men and women. New Delhi: This fall, there's a new showstopper...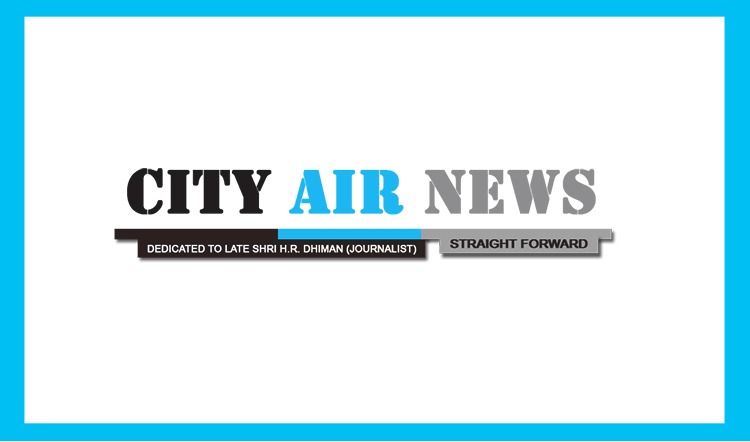 Fall in love with season's best fragrance line for both men and women.
New Delhi: This fall, there's a new showstopper in town! Presenting twelve brand-new perfumes and one aftershave to browse through and pick from Liberty Lifestyle's new fragrance line. The brand that has always been synonymous with fashionable and comfortable footwear recently announced its foray into lifestyle retail and unveiled its new business venture, Liberty Lifestyle with a new brand identity.
The launch of the new product line which is imagined in India and crafted in France, recently happened at New Delhi in the presence of Mr. Adesh Gupta, CEO, Liberty Shoes Limited& Liberty Lifestyle along with Mr.Florin Müller, First Secretary and Head of the Economic & Commercial Section, Mr, Mr.Sunil Sethi – President FDCI and from eminent perfume house Firmenich, Mr. Ian Crompton and Ms. Caroline Chaume, and Mr. Manoj Arora from Sacheerome.
The French perfumers have married the notes perfectly keeping India's weather conditions in mind, a global look and feel has been given to each bottleand are launched at a price fitting consumers' budget. Inspired by its unconventional spirit to live free, the new line encapsulates the idea of breaking free from the shackles of the stereotypical thought process and inspiring people to adopt the Scent of Freedom.
From opulent florals to off-beat ouds, this classy collection is sure to get you noticed when you walk past someone, be it at work or at play. The new Eau de Parfum range consists of twelve fragrances, with names like Flirt, Eden, Bloom, Bliss, Dream, Dusk for women and OUD Gold, Legend, Passion, Marine, Rebel, Impulse for men along with an aftershave named Marine and hopes to appeal to its customer base, including millennials and Gen Z.
Crafted in France, Liberty Lifestyle aims to establish the brand as the most preferred and recognized luxury perfume brands by 2020. The design of the bottles to the perfume notes are created with an aim to appeal to young millennial and Gen Z. This launch is only the beginning for us and we are also looking at expanding our product portfolio by the end of next year. We have been in the footwear business for ages, it's time we offer final touches to one's outfit and what better than launching a nice perfume range to complete someone's look," said Mr. Adesh Kumar Gupta, CEO, Liberty Lifestyle.
"Keeping in mind India's weather conditions and culture, we've given the new range a traditional cum modern touch. Since our target group is young, confident yet rooted millennial and Gen Z, for us, modernity was the key with a touch of tradition. So, we've integrated varied ingredients to create this new range. We've blended spices, white flowers, oudhs with coffee, gourmet notes and fruity tones to project the right mood of the brand and bring out the true Indian essence with a contemporary mix." said PhillippineCourtiere, Perfumer, Firmenich.
Date:
Thursday, October 18, 2018