Left parties burn copies of three farm laws to observe Lohri
Modi Govt apathetic towards farmers instead serving corporate: DP Maur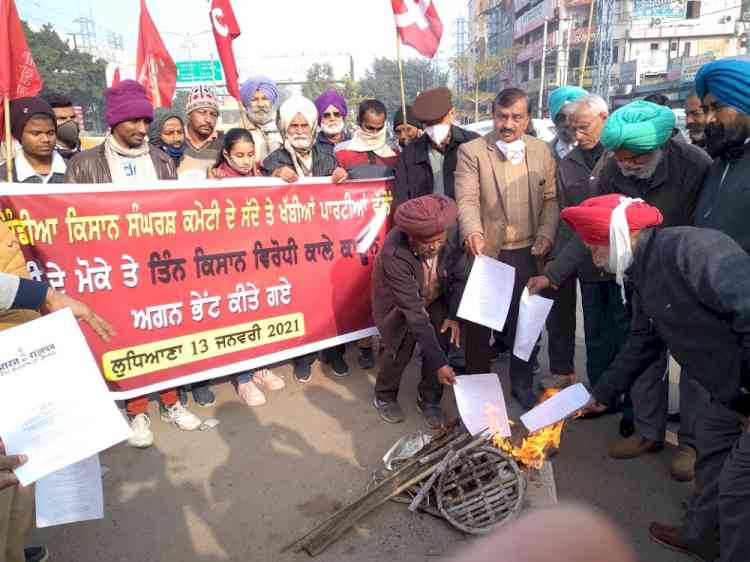 Ludhiana: The Left parties including Communist Part of India, RMPI Ludhiana units observed Lohri by burning the copies of three farm laws terming them "anti-farmers" near Punjabi Bhawan today. Speaking on the occasion various speakers said that government is completely unconcerned about plight of the farmers and the food security for the common people even the death of 80 farmers has not moved. The Prime Minister who has not uttered a single word consoling their families.
The Left parties will support the farmers in their tractor march on 26 January. 
Those who addressed include Comrades D P Maur, Dr Arun Mitra, Prof, Jaipal, Ramesh Rattan, M S Bhathi, Paramjit SIngh, Kewal SIngh Banwait, Gulzar Goria and Amarjeet SIngh Mattu.