Led by PM Modi, India committed to fight and win war against Coronavirus: Tarun Chugh
Hails PM Narendra Modi's suggestion regarding a self-imposed 'Janata Curfew' on Sunday, March 22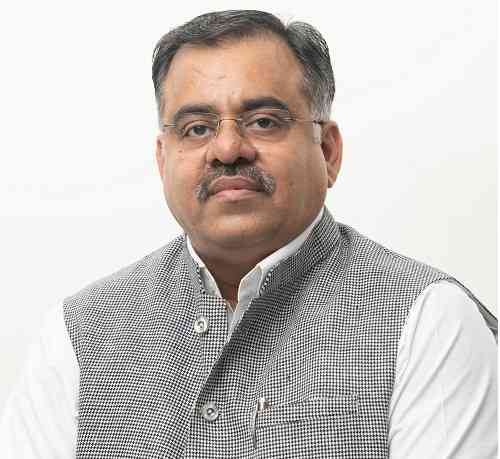 BJP National Secretary Tarun Chugh.


Chandigarh: Hailing Prime Minister Narendra Modi's suggestion regarding a self-imposed 'Janata Curfew' on Sunday, March 22, BJP National Secretary Tarun Chugh Friday said that led by an able, hardworking and committed Prime Minister, India was committed to fight and win the war against Coronavirus.
 
Chugh said, BJP, a family of 18-crore Indians will religiously follow the suggestions of the Prime Minister to minimize the effect of the deadly virus. He said the team BJP will not only keep itself safe as suggested by the Prime Minister but would also put in best efforts to carry forward the awareness campaigns launched by the Union Government and various state governments so as to effectively tackle the pandemic.
 
Appealing all the Indians to follow the guidelines detailed in his address to the nation by the Prime Minsiter, Chugh said that observing Janta Curfew on Sunday will be a show of solidarity which would indicate that people of India were aware about the threat posed by Coronavirus and were willing to act sensitively by taking the required precautions.
 
The BJP leader also thanked the Prime Minister for constituting Covid-19 Economic Response Task Force under the leadership of Finance Minister Ms Nirmala Sitharaman.  He said this Task Force would surely be able to minimize the financial losses due to the spread of Coronavirus and also suggest ways and means to get out of the situation. 
 
Urging all to follow the principle of social distancing in letter and spirit, Chugh said PM Modi's appreciation of Health Services Warriors including Doctors, Nurses, Paramedics and others would further boost their morale to perform exceptionally well in this hour of crisis.
 
Chugh reminded countrymen to stand at the doors of their houses and display their appreciation in any one of the various ways suggested by PM Modi.  He also urged people to stay indoors and come out only in emergency situations so as to effectively check the spread of Coronavirus.