Lecture on topic learning basic concept of residential design
The lecture highlighted the step by step discussion on planning as well as interior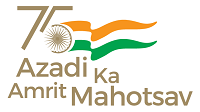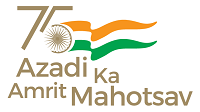 Jalandhar: The Department of Design (Interior) of Apeejay College of Fine Arts, Jalandhar organised a guest lecture for the students of Bachelor of Interior Design and B.Voc. (Product Design Management and Entrepreneurship) on the topic 'Learning the basic Concept of Residential Design'. 40 students participated in the same. The Resource Person of the day was Ar. Manmohan Khanna, Principal Architect of Khanna Manmohan Associates. He is a leading Architect from Chandigarh and is armed with in depth knowledge and extensive enterprise in the realm of architecture and design. Ar. Khanna was joined by Ms. Jaspreet Kaur, Interior designer and proud alumna of the department in explaining the basic concepts to the students.
The lecture highlighted the step by step discussion on planning as well as interior. Emphasis was laid on the point that for the execution of any project the primary need is to empathize, define, ideate and then finalize. Use of the appropriate material, choice of colours, budget management was also talked about in detail. He motivated the students to study effectively as a stronger base would help them to achieve greater success in the field tomorrow. This was followed by a brilliant interaction amongst the students, faculty and the resource person.
Principal Dr. Neerja Dhingra putting forth her views said that in today's time it is important for students to have knowledge about the industry and its demand to remain in pace. Such interactions with industry experts help them to learn according to the requirements of industry and latest demands and that is why with theoretical knowledge, such practical sessions are significant. 

She appreciated the efforts of Ms. Rajni Kumar from Department of Design- Interiors for successfully organising this guest lecture.