Lecture on ethical issues and concerns in higher education
Event organised by PU Alumni Association in collaboration with The Research Promotion Cell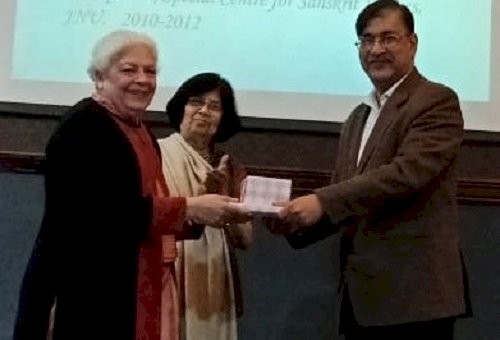 Chandigarh: Panjab University Alumni Association in collaboration with The Research Promotion Cell organized a lecture on "Ethical Issues and Concerns in Higher Education" by  Prof. Vaishna Narang, professor Linguistics and former Dean SLL&CS -JNU Chandigarh. She stressed how the absence of any institutional mechanism for ethical research has hurt research regressively. Incompetence and plagiarism are mutually breeding each other and have rotted the research ethics beyond repair. She stressed how language empowerment tools and prior ethical clearances can be helpful in this regard. 
Prof. R.K. Singla, Dean Research, Panjab University in his address reiterated the importance of unbiased and honest data computation and publication which can be achieved by being objective and upholding the integrity of research ethics.  
Prof. Deepti Gupta, Dean, Alumni Relations gave a token of appreciation to Prof. Singla.