Learn the secrets to a perfect relationship
A lesson for all couples to take their relationship to next level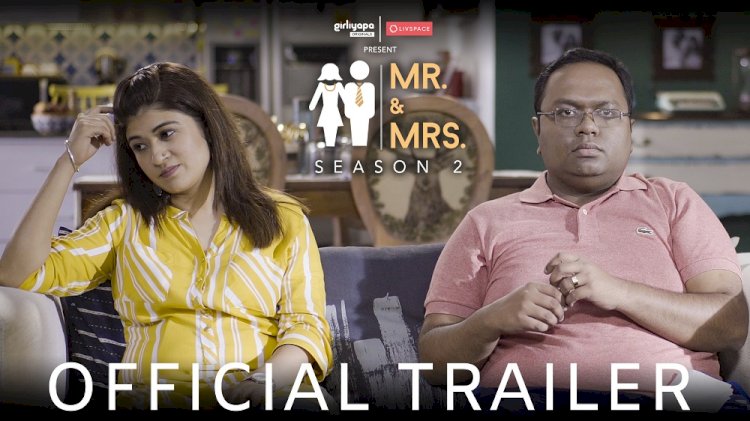 As all of us continue to work towards our dreams, aspirations, and goals in the New Year, old habits die hard for Sanju and Madhu as they continue their fights, arguments, one-liner comebacks and nok-jhokwali relationship into 2020. After watching the first season and having seen Madhu and Sanju go at each other's necks, one often wonders how these two loggerheads are even together. But their relationship is like a perfectly-brewed lemon tea with the tanginess of Madhu and the sweetness of Sanju.
Your life partner is the one whose existence in your life makes you happy. It's not the looks, charms, money or gifts they shower you with, but the level of happiness they bring to you. These are the life lessons anyone can learn from Madhu and Sanju's relationship. All these aspects make them a highly-adorable couple and give us major husband-wife goals.
Commenting on their fun relationship Nidhi Bisht, who plays the role of Madhu in the show, said, "This show does not overtly portray the lovey-dovey side of relationships but digs deeper into life after marriage. How the equations change with regards to your husband and other relatives, the various situations that arise and the handling of those situations. This show is a fun take on the various aspects, filled with color and humor."
Taking inspiration from real-life, the reel-life couple Sanju and Madhu are back with Girliyapa's Mr. & Mrs. season 2 to throw some light on the essentials for a happy and healthy relationship. To know what happens when the peaceful boat of marital bliss is toppled with insecurities, tune in to TVFPlay to watch the second episode of Mr. & Mrs. season 2.