LBA U-17 Boys and Girls both are Punjab State Basketball Champions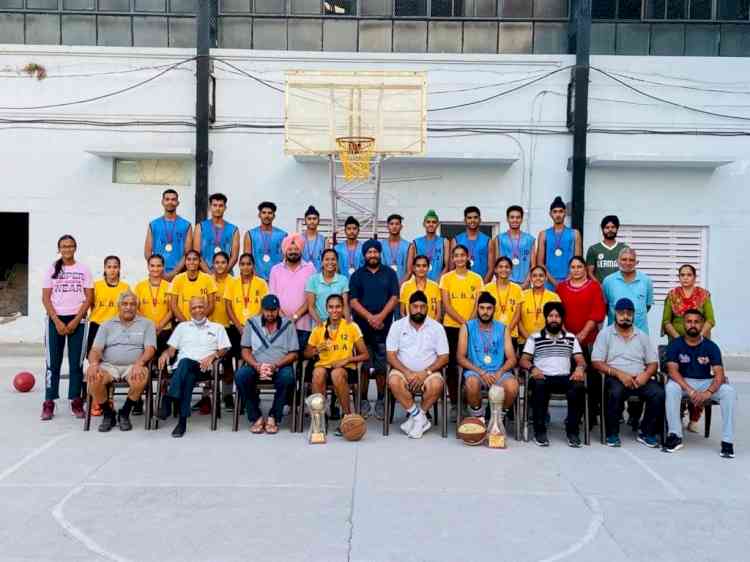 Winning teams of boys and girls.
Ludhiana, September 14, 2021: Ludhiana Basketball Academy is one again in limelight when its U-17 Boys & Girls both emerged as Punjab State Basketball Champions in the tournament held at Bathinda from September 9 to September 12. Ludhiana Academy boys beat Bathinda with scores 58-33 while its girls also beat Bathinda with scores 42-28. Winning teams were felicitated by District Basketball Association and PBA members when they reached here. Earlier, they were honored at Bathinda by Punjab's finance minister Manpreet Badal who himself remained a basketball player. Manpreet appreciated efforts of LBA coaches and its management which is overlooked at Ludhiana by Teja Singh Dhaliwal PBA General secretary. 
J P Sngh, president and  Vijay Chopra VP  from DBA especially congratulated the LBA coaches Rajinder Singh, Davinder Dhindsa, Saloni, Sukhvinder Singh, Ravinder Gill VP and Narinder Kumar. 
While Brij Goyal treasurer has asked the Ludhiana citizens to send their young children to Basketball grounds for coaching  where LBA provides world class free coaching. 
Here it has to be reckoned that LBA trainees have been selected to play FIBA  basketball matches internationally a number of times in the past. Many players are also getting good jobs.