Lavaash by Gargee Designer's redefines luxury 
It is a tribute to India's culture, craftsmanship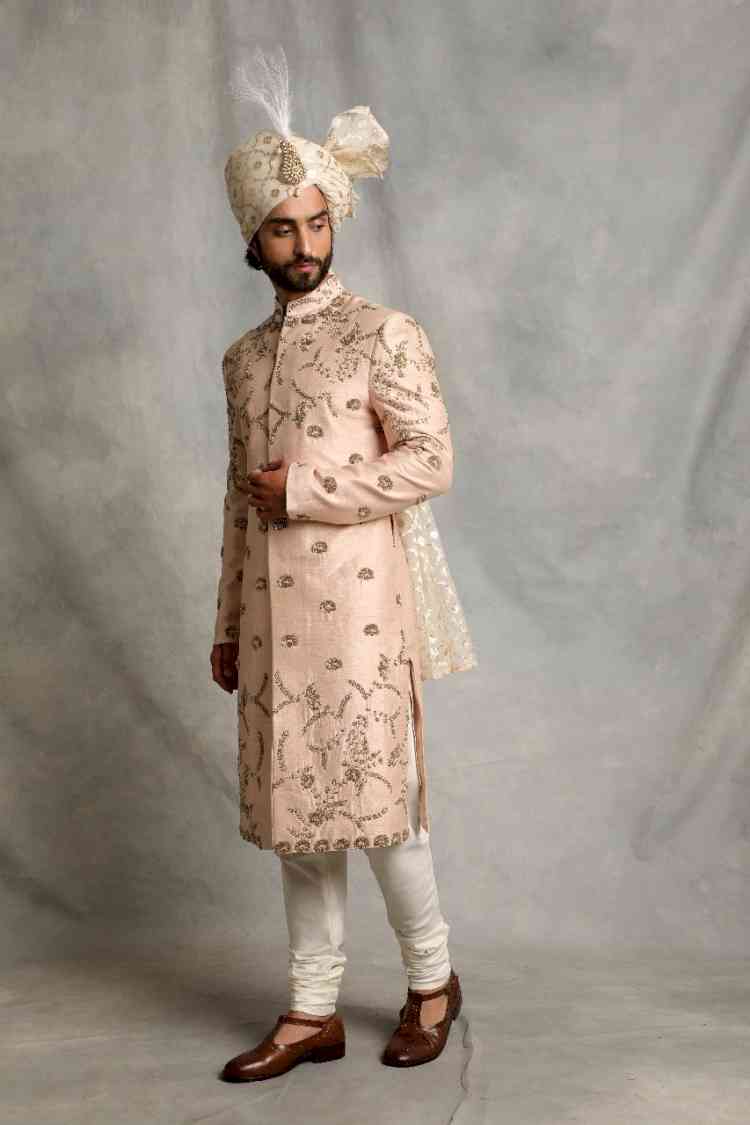 Fashion is evolving every day and in this dynamic world of style and comfort men are not behind anymore. To make them look even more stylish, Gargee Designer's have recently launched a festive collection, called 'Lavaash-Realm of Luxury'.
It's a collection that decodes the brand's philosophy of beholding to and representing the traditional references in modern fashion. The collection pays a tribute to the rich culture and its rich craftsmanship.
Ravi Gupta of Gargee Designer's states, "Out clothes are not just outfits to add a charm to your occasion, rather they are an eminent way of life." He adds, "This lifestyle taps the one who likes extravaganza and also what is comprehended."
Crafted to perfection, this collection is a result of sheer hard work and intricate design patterns that the brand wanted to bring to public eyes. Elated about the collection launch, Ravi states, "It's a tribute to Indian culture and craftsmanship that has been there for decades. Our motive with this collection is to let men dive deep into designs and patterns and enhance their style quotient."
The collection is a palatial festive assortment, which is ageless and hand-tailored. From sherwanis to Nehru jackets, the collection has an array of outfits that will cater to men of all age groups.
Ravi informs, "The idea has been to play subtle with looks and patterns, and create a mood board for new-age men, who likes something of everything and also create personal style quotient out of it."
For the groom-to-be, the collection offers sherwani in neutral colors with intricate designs and hand embroideries for that subtle yet resilient look of the season.
The Gargee Designer's experience is a state-of-the-art journey captured in time, with its premium fabrics and tantalizing creations that one can't afford to miss.