Last Date of Admission to LPU's UGC Recognized Distance Education Programmes is 31st March
These affordable programmes include AICTE approved MCA and MBA with industry needed specializations including digital marketing, international business, data science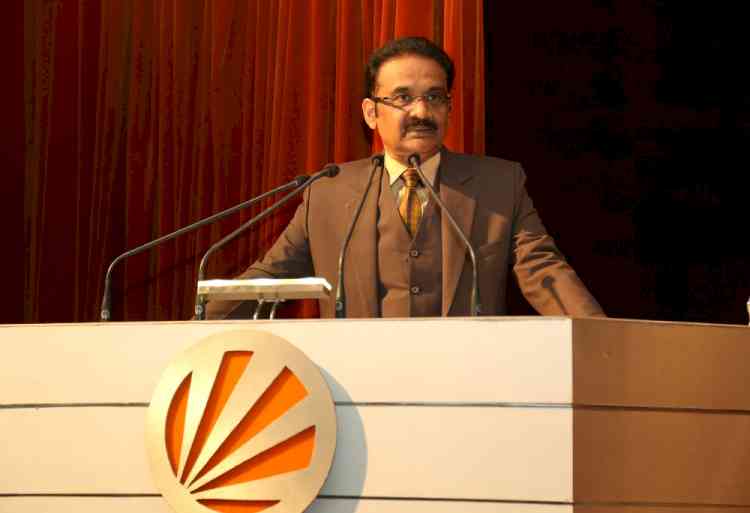 LPU Chancellor Dr Ashok Kumar Mittal addressing the students and staff members regarding distance education programs.


Jalandhar, March 28, 2023: : The last date of admission to various 'Distance education programmes' as offered by Lovely Professional University (LPU) is 31st March 2023.
The UGC recognized and affordable distance education programmes as offered by LPU are in the disciplines of management, commerce, computer applications, information technology, arts and library & information sciences.
Since inception, these programmes have attracted lacs of higher education aspirants who are either looking to upgrade their qualifications or to reach on high pedestals in their jobs and entrepreneurial pursuits. A lot of high ranked professionals in diverse sectors have even utilized these programmes as per their promotional and allied needs.
Moreover, LPU's distance education students get equal opportunities at LPU campus for various activities as received by their regular counterparts- be these placements, sports, cultural activities and allied ones.
Up to now, thousands of students, from various locations, have already taken admission in LPU's 20+ Distance Education Programmes, and many are applying on a daily basis to get their admissions processed.
Various Distance Education Programmes being offered by LPU include AICTE approved MCA and MBA (with specializations like marketing, finance, human resource management, information technology, operations management, digital marketing, international business, data science and business analytics). Other programmes offered by the university are BBA, BCA, BSc IT, MSc IT, DCA, BCom, MCom, MLIS, BLIS, DLIS, BA and MA (English, Economics, History, Political Science, Sociology, Psychology, Mathematics, Education, Punjabi and Hindi).
With the aid of state-of-the-art online learning management system 'LPU e-Connect' and interactive mobile app- 'LPU Touch', along with the provision of online personal contact program (PCP), professional enhancement workshops and guest lectures; LPU's these study programmes are meant to bridge the distance in the realms of 'higher education'.
For further details & clarifications regarding admissions, an aspiring student can visit www.lpude.in, make a call on 01824-521350, or send an email at [email protected]