Land purchased within purview of law: Sarveen
Says she will take legal action against Major Mankotia on this issue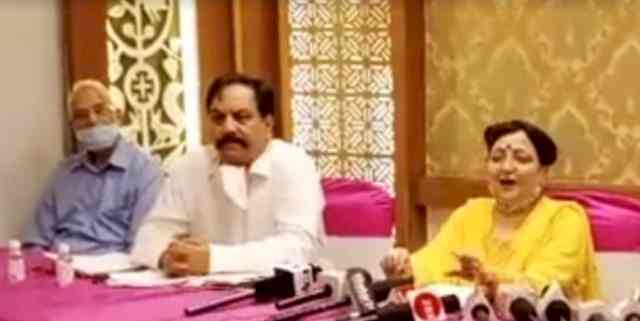 Dharamshala: Social Justice and Empowerment Minister Ms Sarveen Chaudhary has today  responded to Major Singh Mankotia's allegations of bulk purchase of land to make money  by a minister  of Himachal. On Thursday Ms Sarveen described Mankotia as a grumpy, desperate and disappointed man. She said, "Mankotia has a very old habit of accusing others. It has been in his nature to accuse others and then turn around." She said that Mankotia made few statements in Media the other day just to politically harm her. The Minister said that she will take legal action against Major Mankotia on this issue.

On the matter of property, Sarveen Chaudhary said that she revealed the details of income and expenditure to the Commission during the elections too.

Social Justice and Empowerment Minister Sarveen Chaudhary said that she has bought land to start business under the purview of law. She said, "Till now there has been complete transparency in the land purchase deals, there is no benami in it." She asked if Mankotia has paid the tax on the land that he has bought and sold. "He should share the details of it." She added.

Earlier, on Saturday Former Minister Major Vijay Singh Mankotia had accused a minister of the Jairam Cabinet for buying thousands of Kanal of land in Dharamshala and its surrounding areas. During an interaction with the media in Dharamshala on Saturday, Mankotia without mentioning the name of the minister said that this minister and his relatives of Jairam Cabinet has also made a deal of 4000 kanals of land in and around Dharamshala after the organisation of global investor meet of Dharamshala.