Kumari Selja campaigns for Cong candidate Sonia
Says it was the Congress party who bestowed ownership rights of thousands to the people living in slum areas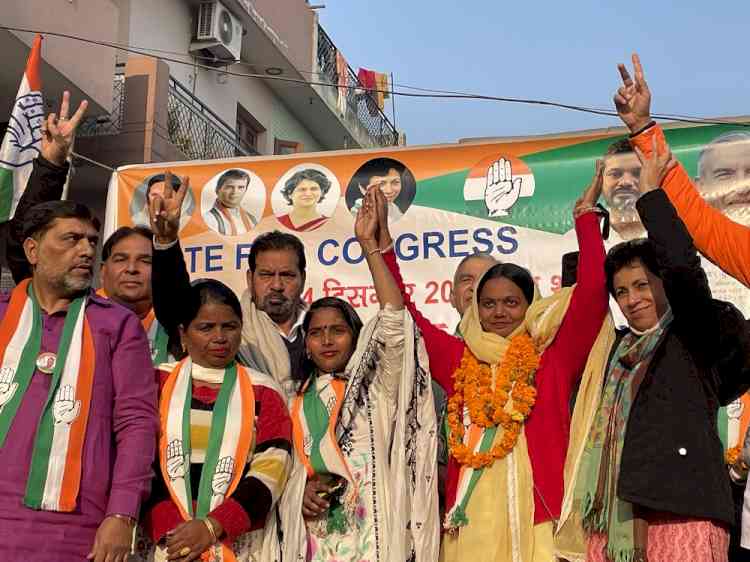 Haryana Pradesh Congress Committee chief Kumari Selja campaigns for Congress candidate Sonia in sector 25, Chandigarh on Tuesday.
Chandigarh, December 21, 2021: Haryana Pradesh Congress Committee chief Kumari Selja while addressing a party election rally in sector 25 on Tuesday said that Congress has always given priority to the interests and welfare of the people at lower rung of the society. It was the Congress party who bestowed ownership rights of thousands to the people living in slum areas. As a result they are living in safe and beautiful houses in Chandigarh.
Castigating the BJP for unleashing high inflation on the people of the country, she said that the pro-rich policies of the central government have ruined the economy.
BJP on its mission to sell the country to big business houses but Congress would not allow it and keep fighting for common people rights.
Urging people to vote and support party candidate Sonia from ward no 16, she said ward people should elect a young leader like Sonia who has passion and dedication to serve you and your area with all her efforts in the next 5 years.