Kumaar Raajput: Love your children, but not that much that you spoil them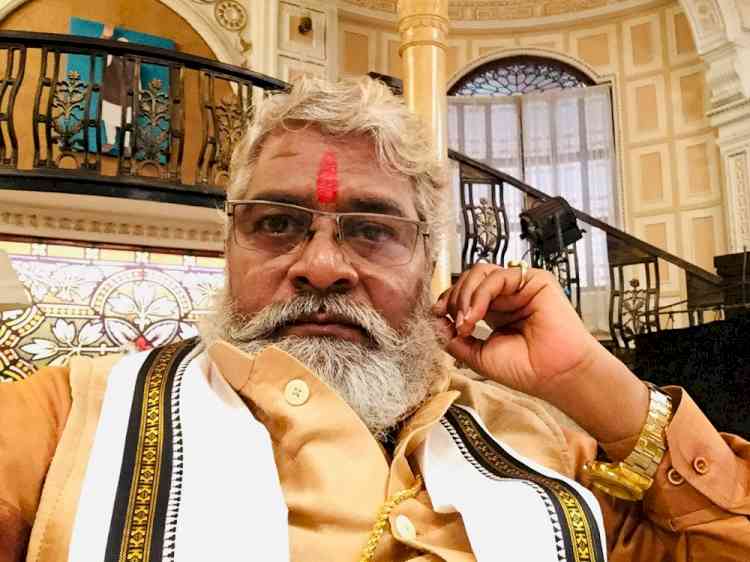 Kumaar Raajput.
Veteran Kumaar Raajput belongs to Delhi and his best work has been across mediums after studying at National School of Drama (NSD). He's done theatre in Delhi, films like Chhapaak, Khosla ka Ghosla and on television, Laal Ishq, Savdhaan India and Crime Patrol. Enacting the role of Bade Thakur in Azaad's new show, Pavitraa Bharose Ka Safar, he is shown as a wealthy and powerful person who runs multiple businesses, owns properties and aspires to be famous. He portrays himself as progressive but is actually regressive and is not in favour of woman empowerment.
How are you as a parent compared to your role as Bade Thakur in Azaad's Pavitraa Bharose Ka Safar?
Kumar Rajput: We must love our children but not that much that we spoil them. Sometimes, children take undue advantage of the liberties given to them. The character that I am portraying seems to exist in every household today. He has both negative and positive shades. I really love working with Neelu Vaghela ji as there is a lot to learn from her experience.
Why did you accept this character?
Kumar Rajput: When I was given a narration of the character, I immediately liked it. I felt this was something I had not done so far. I have worked in Savdhaan India, Crime Patrol, and films and have done many negative roles. This show has a rural perspective. The character has both negative and positive shades and can be seen in any household. While he cares for his children, he is also quite strict. While he does try explaining things to children, he also plays politics in the household.
What message are you trying to give the audience via this show?
Kumar Rajput: My message is that love your children, but not that much that you spoil them. Be strict but not that much that the child becomes stubborn. Keep a balance between everything. I think the audience will like my character.
You are paired opposite Neelu Vaghela? How is the partnership going to be with her?
The partnership is going great. She is much more experienced than I am, both on television and in films. I like working with her and gaining from her experience.
I am playing the character of Bade Thakur in Pavitraa Bharose Ka Safar and it airs at 9 30 pm daily on Azaad and MX Player. I need your love and blessings.