Kular re-nominated as Chief of IamSMEofIndia Punjab
With More than 20000 Members IamSMEofIndia is a One-stop Solution Center for MSMEs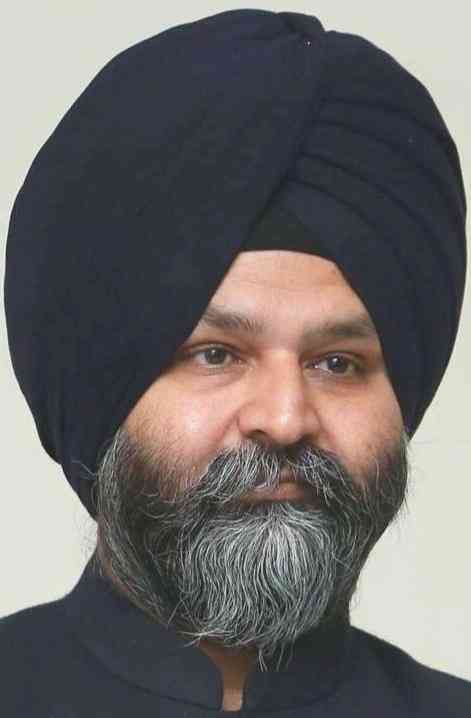 Mr. Gurmeet Singh Kular.
Ludhiana: Mr. Gurmeet Singh Kular President Federation of Industrial & Commercial Organization (FICO) & Chairman PHD Chamber of Commerce & Industry Ludhiana Zone has been Re-nominated as Chief of PUNJAB of IamSMEofIndia (Integrated Association of Micro, Small & Medium Organizations of India) for the consecutive Third Term (2020-2022) by Mr. Rajive Chawla Chairman IamSMEofIndia.
 
Sh. Pankaj Munjal Chairman Hero Cycles Limited, congratulated Kular and said that it is an honor for all of us that FICO's President has been conferred with such a prestigious position for the third time consecutively.

Sh. S.K. Rai General Secretary Ludhiana Sanskrit Samagam, congratulated Gurmeet Singh Kular and said it is the hard work of Gurmeet towards the industry that has been rewarded as for the third time as Chief of Punjab.
 
Sh. K.K. Seth Chairman FICO, congratulated KULAR and said we are proud of Gurmeet Singh Kular to have among us. A proud moment for the industrial fraternity.
Sh. Rajive Chawla Chairman IamSMEofIndia congratulated and said that it is the hardwork of Gurmeet Singh Kular that has earned him this position.
 
On his Re- Nomination, S. Sukhdial Singh Basant Chairman Ramgarhia Foundation, Sh. R.S. Sachdeva Mentor PHD Chamber of Commerce & Industry, Sh. Pankaj Sharma General Secretary Chamber of Industrial & Commercial Undertakings (CICU), Sh. Narinder Bhamra President Fasteners Manufacturers Association of India, Sh. Ashpreet Sahni Vice Chairman CII Zonal Council, S. Ranjodh Singh President Ramgarhia Educational Council, S. Manjinder Singh Sachdeva President Bicycle Research & Development Organization (BRADO), Sh. Rajeev Jain President Laghu Udyog Bharti, S. Satnam Singh Makkar President Dhandari Industrial Welfare Association, S. Baldev Singh Amar Chairman All INDIA Agriculture Manufacturers Association, S. Dalbir Singh Dhiman Chairman & S. Gurmukh Singh Rupal General Secretary United Sewing Machine & Parts Manufacturers Association, S. Vikramjeet Singh Rajput President & S. Gagnish Singh Khurana General Secretary 34 Acre Focal Point Phase VIII Association Mangli, S. Raghbir Singh Sohal President Ludhiana Plywood Manufacturers Association, Congratulated him.
 
With More than 20000 Members IamSMEofIndia is a One-stop Solution Center for Micro Small and Medium Enterprises, that provides Tried, Tested, Credible, Affordable, Ready-made and Guaranteed solutions to save time, energy and costs for MSMEs. It is India's First and Only "Gold" Category Rate National Level Association Accredited by NABET (Quality Council of India) 2015 & 2017. IamSMEofIndia is "Most Responsible" Industry Association at the National-level awarded by Foundation of MSME Clusters, it is also Accredited as the "Most Outstanding Industry Association" by COSIDICI (Council of State Industrial Development and Finance Corporations of India) 2013.