Kular and Dang meet Ludhiana Mayor 
Demand to abolish of fire license fee for industry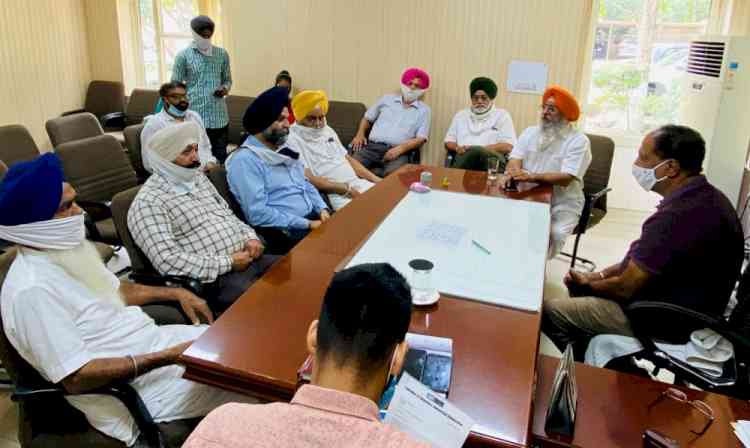 Ludhiana: A delegation of Shiromani Akali Dal Ludhiana under the leadership of Gurmeet Singh Kular Inchage Shiromani Akali Dal along with Harbhajan Singh Dang Leader of Opposition in Municipal Corporation met Balkar Singh Sandhu, Mayor, Ludhiana and discussed the current issues seeking immediate attention. 

Fire License Fee: The Fire License Fee has been increased to Rs.20000/- which is very higher on the side. You are requested to kindly review and rollback the decision, as due the prevailing COVID-19 conditions, the Municipal Corporation Ludhiana should have exempted the fee, rather than imposing. It has been observed that already the Municipal Corporation is charging Fire Cess at 10% ad valorem, they why double burden on the industry.
Construction of Jaimal Road: The construction work of Jaimal Road has been started on the 13th of February 2020, but till date no work has been done, rather the road has been digged up from both the ends obstructing the movement of traffic over it. There are around 124 shops and establishments on the both sides of the road; whose business is completely stagnant due to non-movement of traffic. They have just come out from the lockdown of 2 months, and faced huge losses, now what they are facing is another force lockdown due to non-availability of road. It was urged to get the work completed on war footing and  felicitate the trade and industry.