KMVites participated in webinar on olympics of skills – world skills competition
The webinar focused on guiding and preparing the aspirants for world skills 2021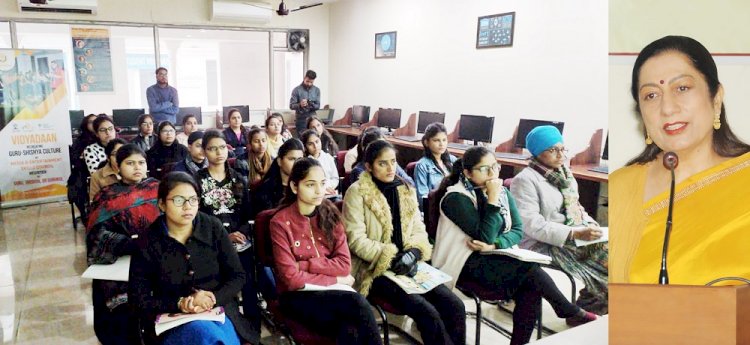 Jalandhar: The students of B.Voc.(Animation ) and M. Voc.(Animation & VFX) of Kanya Maha Vidyalaya (KMV) participated in a webinar organized by Media & Entertainment Skills Council (MESC). It was held by MESC in association with Mr. Sathish Narayanan, Founder Director of Design Media & Edutainment School and World skills Expert in Graphic Design Technology. The webinar focused on guiding and preparing the aspirants for World skills 2021 in Graphic Design Technology. 
Mr. Sathish Narayanan initiated the webinar by briefing about Vidyadaan – a unique knowledge sharing initiative of MESC. Mr. Sathish also threw light upon World skills Competition by saying, "World Skills competition is the biggest Skills Olympics in the world just like Olympics for sports in the world." He further elaborated on the stages of the India Skills Competition and World skills Competition, and how to prepare for the competitions. He also gave an insight into the detailed process of the world skill competition which helped the students to get a clear idea about the same. He shared his personal experiences and also encouraged the students to make the best use of these opportunities where they can reach out to the experts in the world just through a mobile. 
Principal Prof. (Dr.) Atima Sharma Dwivedi averred that such type of activities are a regular feature at KMV. She further maintained that these activities play a vital role in making the students more competitive and industry oriented so that they should be able to compete in today's world. Madam Principal also lauded the efforts of Director, DDU Kaushal Kendra, In-charge and faculty of Animation department for their continuous efforts of keeping students informed on the current developments and opportunities in the field of Animation.