KMV students give presentations on English Literature
This type of activities helps in developing critical aptitude in the mind of the students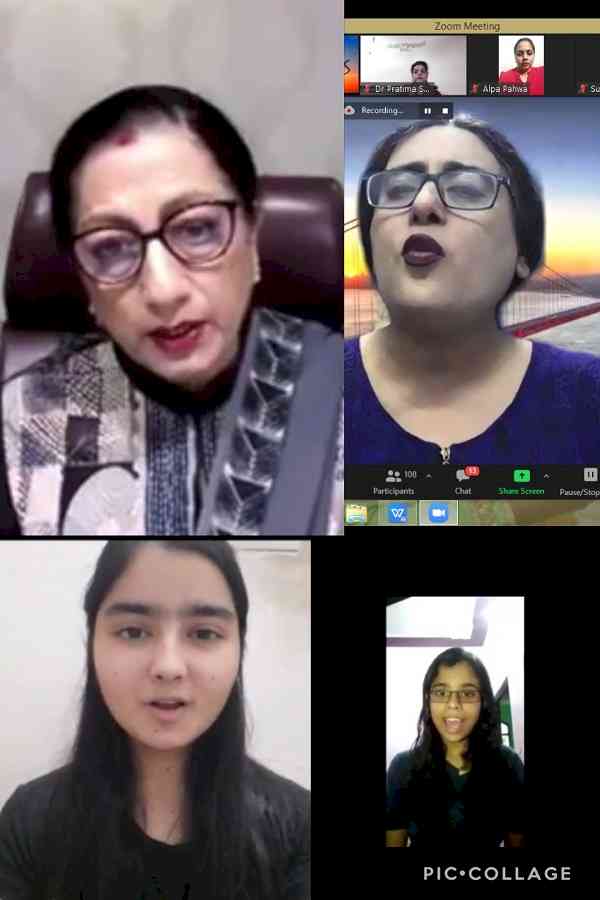 Jalandhar: In a new initiative, students of PG Department of English of Kanya Maha Vidyalaya gave presentation on various aspects of English literature. The presentations were given by the students of BA(Hons.) English & MA English. Students in their presentation chose the poem of their choice and explained the various literary concepts related to the poem in a very lucid and elaborate manner. Keeping in sync with the technology, students also shot their videos of giving presentation and shared it on the social media. 

Principal Prof Dr Atima Sharma Dwivedi averred that this type of activities helps in developing critical aptitude in the mind of the students wherein the students try to analyse the literary creations such as poems, short stories & plays etc. She further maintained that it is very important that students should participate in all these co-curricular activities where they get to study the practical aspect of their subjects along with the book based knowledge. 

Principal lauded the efforts of Dr Madhumeet, Head, PG Department of English for being the mentor of the students and for providing the proper guidance & direction to the students.