KMV organises webinar on Guru Tegh Bahadur Sahib Bani: Indian Music Context
Erudite and acclaimed scholar enlightened the students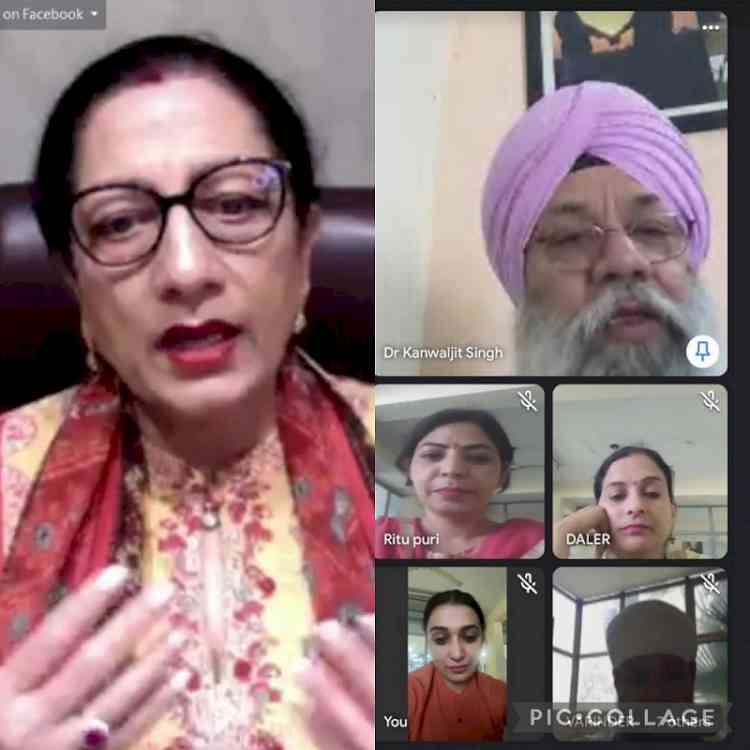 Jalandhar: Kanya Maha Vidyalaya- the Heritage & Autonomous institution, Seat of Women Empowerment with Top National and State Rankings by India Today Survey of Best Colleges 2020 (various categories) & Outlook Magazine organized a webinar on Guru Tegh Bahadur Sahib Bani: Indian Music Context. 
The webinar was organised by PG Department of Performing Arts. The webinar was organised to commemorate 400th birth anniversary of Sri Guru Tegh Bahadur ji. Dr Kamaljit Singh Ramgarhia, Professor, Punjabi University, Patiala was the resource person for the workshop. While addressing the participants, Dr Kamaljit explained in detail about the Bani of Guru Tegh Bahadur ji composed in different ragas. Dr Singh also gave detailed information about the Gurmat music along with Indian classical music and various ragas associated with both of them. Participants from various educational institutions joined the program with full zeal & enthusiasm. Principal Prof. Dr. Atima Sharma Dwivedi averred that the younger generation should follow and learn the ideals of Guru Tegh Bahadur ji in their lives in order to live a pious & worthy life. 
Prof. Dwivedi lauded the efforts of Dr Poonam, Head, PG Department of Music and all the faculty members for organising the webinar successfully.