KMV offers online diet counseling and online health recipes for wellbeing of society
KMV continues contributing to humanitarian cause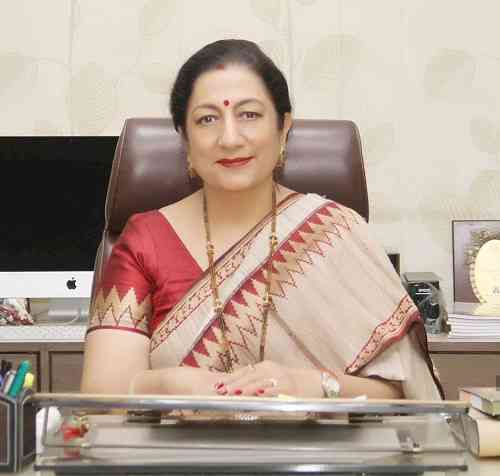 Principal Prof. (Dr.) Atima Sharma Dwivedi.
Jalandhar: In the present crisis of COVID-19, department of Home Science of Kanya Maha Vidyalaya (KMV) has taken a new initiative of offering health & immunity boosting recipes to the people. Moreover, the department is also providing online diet counseling on various social media platforms. The faculty of the department is also framing various articles to make the public aware about the various measures to be taken while buying and storing the grocery. In addition to this, various recipes of healthy drinks, healthy breakfast recipes have also been posted on facebook so that the people should be able to make use of these recipes during the time of lockdown. 
Principal Prof. (Dr.) Atima Sharma Dwivedi averred that in the present times people are experiencing a lot of anxiety and stress of all kinds. The department of Home Science has taken the initiative of offering these services for the well being of the society. This philanthropic service is the need of the hour as it is important to stay healthy both physically as well as mentally. This free of cost counseling has come to the benefit of all those who wants to lead a healthy lifestyle during this time of crisis. Prof. (Dr.) Atima Sharma Dwivedi maintained that this counseling has been continuing for over a week now and many people have availed from it. She appreciated the efforts of Mrs Neeti Kapoor, Ms Tarandeep Kaur, Ms Reema Dhingra and Ms Geetika Sethi for this noble initiative during these testing times. She further announced that this counseling will continue as long as this crisis doesn't get over.