KMV marks celebration of Independence Day with flag hoisting ceremony
Celebration was dedicated to freedom of our beloved motherland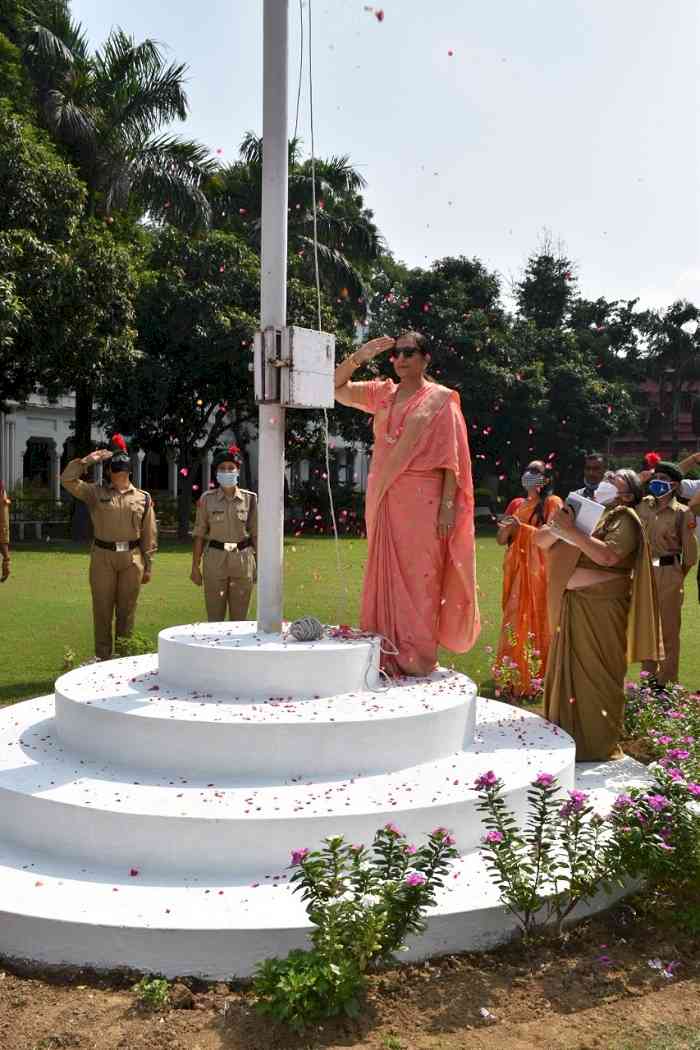 Jalandhar: Kanya Maha Vidyalaya in continuum with the rich traditions of the yester years hoisted the National Flag to mark the celebration of Independence Day. 

The flag hoisting ceremony was done by Principal Prof. (Dr.) Atima Sharma Dwivedi. The flag was hoisted to the chanting of Vande Mataram and the National Anthem. 

In her address, Principal Prof. Dr. Atima Sharma Dwivedi exhorted everyone to remember that many valiant and precious lives had been lost during the freedom struggle. She asked every citizen of the country to protect the sanctity of the Constitution and  averred that every citizen should adhere to the directions given in the constitution in order to make India more prosperous and happy. She also aware everyone about their Fundamental Rights and other rights granted to every citizen by our constitution.  Wishing everyone a Happy Independence Day, she also cautioned everyone against short intensity wars in the form of evil intention of divisive forces and to take all necessary precautions in order to stop the spread of COVID-19 in the society.

During this occasion, various online competitions such as Poster making, Express Yourself etc. were also organized for the students in which all the students participated with full zeal and enthusiasm. It was a celebration dedicated to the freedom of our beloved motherland.