KMV going to organise webinar to celebrate world youth skills day
The online session will start at 11 am on July 18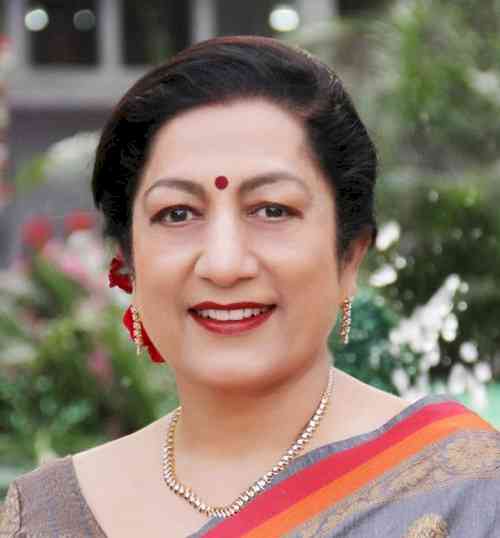 Principal  Prof. (Dr.) Atima Sharma Dwivedi.
Jalandhar: Kanya Maha Vidyalaya is going to organise a webinar for celebrating "World Youth Skills Day" under DDU Kaushal Kendra, approved by MHRD, Government of India. The mission of the skill development initiative of KMV is to upgrade skills of the students to international standards through significant industry involvement and develop necessary frameworks for standards, curriculum and quality assurance. KMV is always on the forefront to make our youth skill oriented and transform them into successful entrepreneurs. So keeping in mind this great mission, KMV has decided to organise an online webinar on skill related programmes. Various skill councils, immigration consultants, industry professionals and teacher-students across the nation will participate in the session and will acquaint  the youth with skill based education. Anybody can visit college website, facebook and Instagram page of KMV and can fill registration form to make their entry assured. The online session will start at 11 am on July 18, 2020 through college facebook page.  
Principal  Prof. (Dr.) Atima Sharma Dwivedi lauded  the efforts of Director Kaushal Kendra, Dr. Gopi Sharma and gave good wishes to all the concerned faculty members for organising such kind of webinar which will prove beneficial for the youth of the Nation. She averred that in KMV a great amount of focus is given on the skill education as we have various B.Voc & M.Voc programs granted under Skill Development Centre.