KMV celebrates world menstrual hygiene day 
Brilliant endeavour to spread awareness about menstrual hygiene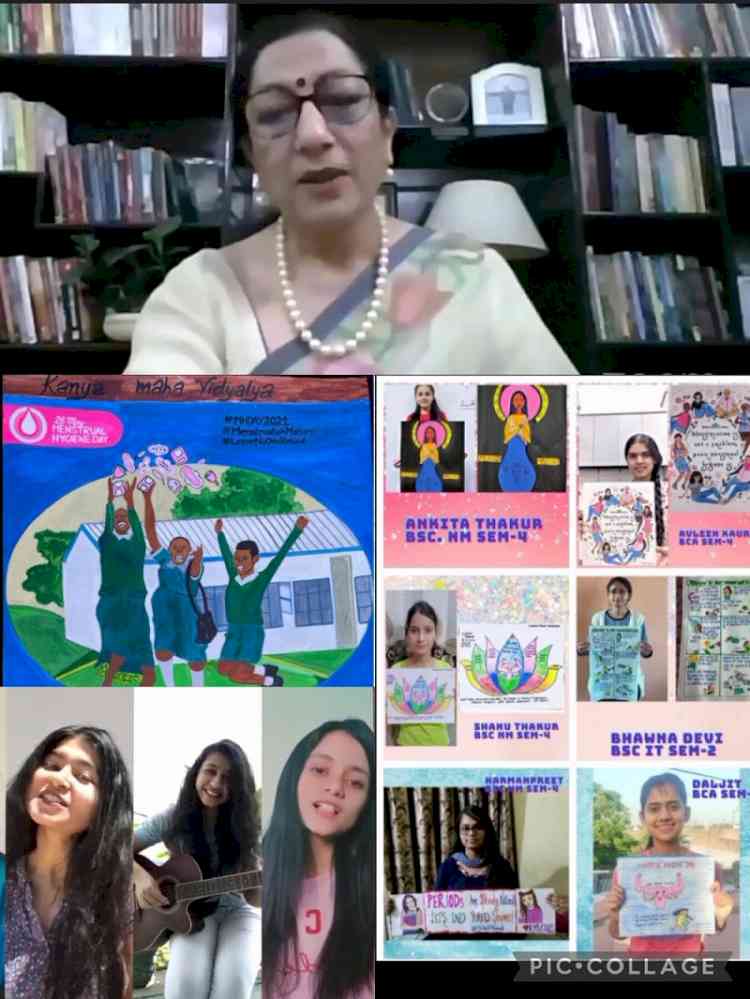 Jalandhar: 
Kanya Maha Vidyalaya celebrated World Menstrual Hygiene Day in order to spread awareness about menstruation and its related concepts. The celebration was organised by Department of Student Welfare. During the celebrations, students made beautiful posters and shared their song videos giving out the message for menstruation awareness and also appealed all to remove the social stigma related to the menstruation. The posters made by Anshuman, Bhawna, Avleen & Simranpreet were appreciated a lot & a beautiful song prepared by Yukta also gained a lot of appreciation. 
Principal Prof Dr Atima Sharma Dwivedi averred that students of KMV are a very responsible and aware students who are equally aware about their social responsibilities. She further maintained that this sensitive topic of menstruation has been chosen by the students in order to spread awareness about menstrual hygiene as menstruation should not be considered as taboo in the society but should be addressed in a proper manner. 
Principal congratulated the students and lauded the efforts of   Dr Madhumeet, Head, PG Department of English & Dean, Department of Student Welfare for organising the celebrations and encouraging the students to spread awareness.