KMV bags third position in Inter-College Handball Tournament 
Principal Prof. Dr. Atima Sharma Dwivedi congratulated the team players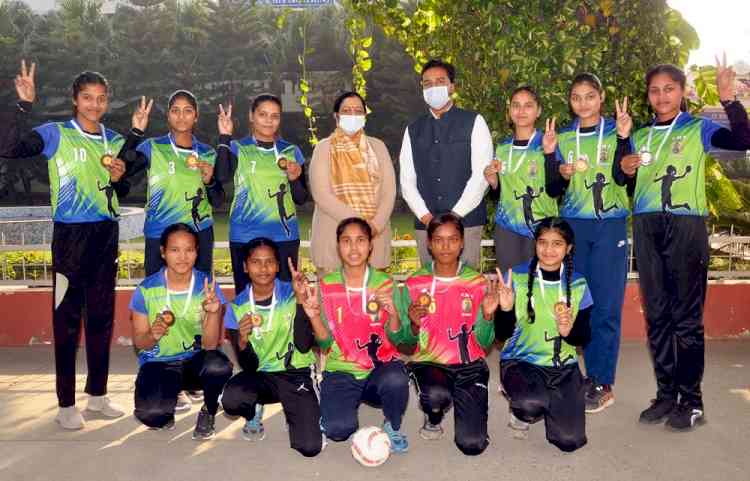 Jalandhar, January 16, 2022: Kanya Maha Vidyalaya (Autonomous) always excel in sports activities along with the academics. In an another major achievement, KMV softball team bagged third position in Inter-College Handball Tournament organised by Guru Nanak Dev University, Amritsar. 
Principal Prof. Dr. Atima Sharma Dwivedi congratulated the team players comprising of Navpreet, Manpreet, Alisha, Renu, Sunita, Neha, Pratibha, Preeti , Geeta, Seema & Asha on their achievement. She averred that players at KMV are provided many facilities which include free education, hostel, mess & transport facilities. They avail a lot from state of the art infrastructure comprising Gymnasium, Health Club, Swimming Pool and sprawling play grounds. All these exceptional facilities elicit such excellent outcomes. 
Prof. Atima Sharma Dwivedi also adumbrated that KMV will continue to provide these facilities to the students who continue to prove their mettle in sports arena. She also lauded the efforts of Dr Davinder & Ms Baldina for this achievement.