King Yaduveer Krishnadatta Chamaraja Wadiyar of Mysuru inaugurates Grand Crystal Lotus Dome and Jewellery Festival
Author(s): City Air NewsMr. Gajendra Singh Rathore, Senior Centre Director, Phoenix Marketcity , Sri Yaduveer Krishnadatta Chamaraja Wadiyar, Maharaja of Mysuru, Ritu Mehta, Vice President, Marketing, addressing the media at Phoenix Marketcity....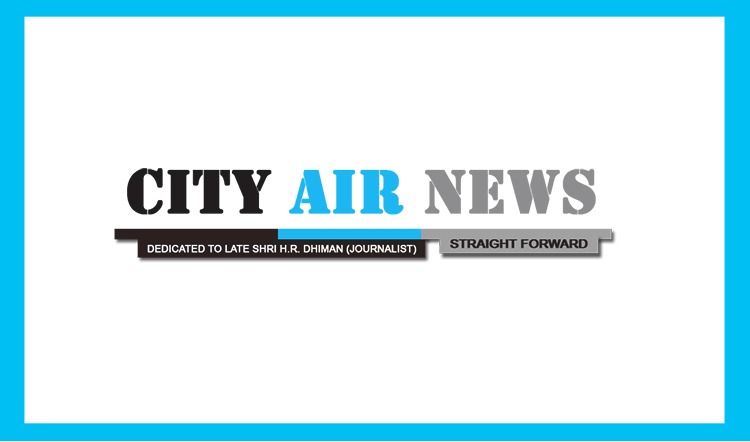 Bengaluru, October 21, 2019: Phoenix Marketcity Bengaluru celebrated this year's auspicious occasion of Dhanteras by welcoming His Highness Sri Yaduveer Krishnadatta Chamaraja Wadiyar, Maharaja of Mysuru to inaugurate a special installation "the Grand Crystal Lotus Dome" and preview exclusive designs put together by 15+ renowned jewellery brands, who are a part of the Jewellery Exhibition at the mall.
Jewellery brands like Tanishq, Mia, Caratlane, Malabar Gold & Diamonds, Swaroski, TBZ, Orra, C. Krishniah Chetty Jewellers, Joyalukkas, Bhima Jewellers, Unniyarcha, Isharya, Senco Gold & Diamonds, Chera Silver Jewellery and Mangatrai Neeraj are participating with magnificent collection of jewellery specially created for this festive season.
Phoenix Marketcity Bengaluru are pioneers in hosting international standard Art festivals from many years. Bringing forth yet another Regal event "Royal jewellery Design fest 2019", Mr. Gajendra Singh Rathore, Senior Centre Director, Phoenix Marketcity believes that "The core of design is ART". Every season we bring forward Unique design installations that enhances the mall ambiance and make mall experience exclusive and unforgettable.
The grand crystal lotus dome is inspired by the jewellery-focused rituals and customs of the festival. It reflects everything glorious about the celebrations. Cantered around the amazing splendour and auspiciousness of diamonds, the installations are created based on symbolic elements of the festival. Right at the entrance, is a larger-than-life lotus dome inspired by Goddess Lakshmi. It is crafted from crystals, facets and reflective mirrors to bring alive the festival of lights and sparkle. There are sparkling hanging decors and resplendent chandeliers with a majestic peacock intricately designed with crystals inside the mall adding to the glimmer.
The pièce de résistance this year is the Diwali-themed décor at the lifestyle destination that houses 250 plus international and Indian brands.
Sonu mulchandani, E-studio has put together this design festival by bringing forward Sri YKC Wadiyar to Phoenix market city to grace and encourage the efforts of the creative team who have put forward the grand decor and Dhanteras Jewellery Exhibition at Phoenix Marketcity. It was an occasion of honour for Phoenix Marketcity, when the royalty graced the onset of festivity and added to the grandeur of the Phoenix Festival too.
Ritu Mehta, Vice President Marketing, Phoenix Marketcity signs off by putting forward a quote by john Keats. "Beauty is truth, truth beauty, that is all Ye know on earth, and all ye need to know." We believe in setting high standards in every aspect of mall functioning and providing world class experience to our customers.
With Diwali just around the corner, Phoenix Marketcity has left no stone unturned in offering visitors a dazzling, glitzy, sparkling Diwali experience as part of the Phoenix Festival.