The king of Highway Cuisine unveiled in Chandigarh
Author(s): City Air NewsPuneet Gupta(L), Franchise Owner, Dhaba, Chandigarh, poses alongwith members of his team during the formal unveiling of Dhaba. Chandigarh, September 16, 2019: Dhaba Estd in 1986 Delhi by Azure Hospitality opened...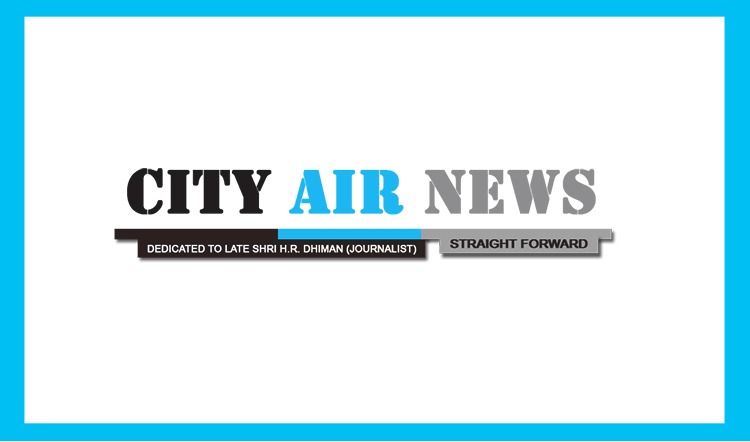 Chandigarh, September 16, 2019: Dhaba Estd in 1986 Delhi by Azure Hospitality opened its doors in "Punjab di Shaan" at Sector 7, Madhya Marg, Chandigarh, here on Monday.
The award-winning truck of Dhaba's deliciousness carries forward its heritage as it makes a pit stop in the Smart City Chandigarh.
Popular for its rich legacy of serving sumptuous & trademark North Indian recipes one experiences at any outpost. The Chandigarh outlet is ready to continue to recreate unparalleled highway eatery nostalgia with its ambience & signature dishes and much more.
Given a shot of new age elements and kitschy interiors with the legendary classics on the menu along with some nouveau charms, Dhaba is set to recreate the same magic again - but with more full-on Punjabi flair.
Speaking on the occasion, Rahul Khanna & Kabir Suri, Directors, Azure Hospitality said, "With a whole lot of drama and double the fun, we plan yet another Dhaba in city beautiful, with something brand new – a complete Theka with an all day menu like never before. We are exhilarated to share that the country's smartest city "Chandigarh" is about to get struck with Dhaba's dildaar Punjabi love that has been warmly accepted in Delhi NCR, Pune, Chennai, Hyderabad & Bangalore."
"The Dhaba is designed to take you through an ode to the Indian highways that have always served as fantastic food memories for everyone at different points in their lives. Dhaba Estd 1986 Chandigarh is all set to present a delightful dining experience to the people here with the Theka in its complete avatar for the very first time" added Puneet Gupta, Franchise Owner of Dhaba Restaurant, Chandigarh..
The first Dhaba with a designated space for a full Punjabi Theka will be pouring tasteful Dhaba signature drinks served with special appetizers all day long. The Dhaba here is divided between three sections- the Dhaba restaurant on the ground floor with the signature truck with seating and a buffet section.
And lastly, the Theka in the outdoor sunlit section with a full-fledged bar adorned by a beautiful tree, pop window art and a private section. Quirky, bone tickling quotes adorn the walls of the eatery, along with an accentuated ambience with airbrush art inspired from iconic movies of the Indian Cinema. With a rustic kitschy look and wood & brick work that add to the beauty of the place, the interiors are designed keeping in mind the crowd and vibe of the city. The ambience effortlessly infuses the excitement of a highway meal; and in fact, takes it up a fair few notches!
Shabbeer Ahmed, Chef of Dhaba, Chandigarh said, "The food menu is inspired by travels down the highways of India and the eccentric by-lanes of old towns famous for unique age-old recipes. In addition to the age-old classics, the new menu experiments with newer flavours showcasing Highway specials, not only from Punjab but from all over the country. The essence & soul of Dhaba is Punjabi, however a whole range of regional dishes are now available for indulgence."
The legendary authentic Indian recipes divided into three drooling parts: Tandoor, Tawa and Patila, the food at Dhaba will be a true showstopper.
Date:
Monday, September 16, 2019