Kaveri Priyam talks about her character in upcoming show Ziddi Dil- Maane Na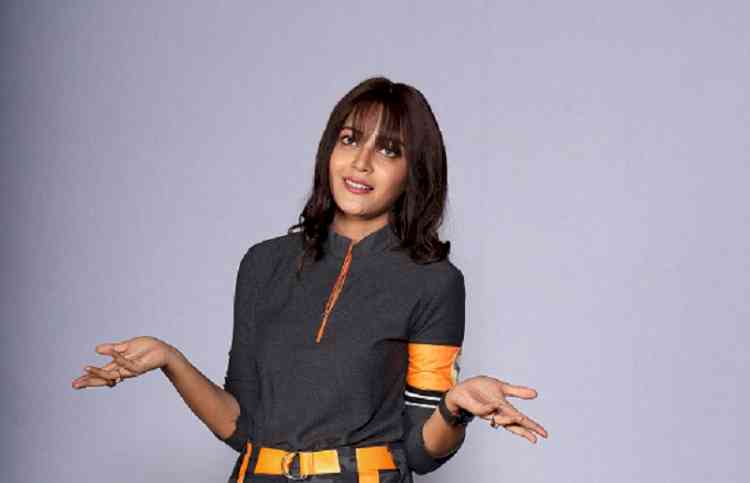 Kaveri Priyam from Ziddi Dil Maane Na.
Sony SAB's upcoming offering Ziddi Dil- Maane Na is a youthful and exuberant show which revolves around a bunch of trained civil cadets who meet at the Parakram SAF (Special Action Force) Base Camp. Sony SAB has always entertained its audience with extra ordinary concepts and light-hearted shows. Ziddi Dil- Maane Na will be an addition to the already existing line-up of exciting shows. This show will bring in freshness with its youthful concept. Starring Shaalien Malhotra, Kaveri Priyam, Kunal Karan Kapoor, Diljot Chhabra, Aditya Deshmukh and Simple Kaul in the lead roles, the show is set to premiere on August 30th every Monday-Friday at 8 PM.
Kaveri Priyam, talking about her character in depth, said, "My character, Dr. Monami, is soft-hearted, keeps everyone happy and is always on her toes to solve problems of people and help them walk out of any sorrow or trouble that comes their way. For Dr. Monami, emotional quotient is a step ahead than discipline. I am enjoying portraying the character because I love her emotional connect with everyone in the academy, and this character is helping me excel at delivering various emotions on-screen."
Talking about preparations she did for her role, Kaveri added, "On the very first day of shoot, I was placed right in front of a trained boxer. It was a whole new experience for me which taught me how strong I have to be to play Monami. My very first day was a day full of realisations and I made up my mind to conquer every challenge that I have to, so I can ace this role., Earlier, it was challenging as well as exhausting for me to do these preparations and trainings by waking up at 5 in the morning but now, every day on the set pumps me with a new level of energy and enthusiasm."