Kashin and Fiza crowned Mr and Ms Dehradun
Grand Finale of Season 4 of Mr and Ms Doon took place on Wednesday at Pacific Mall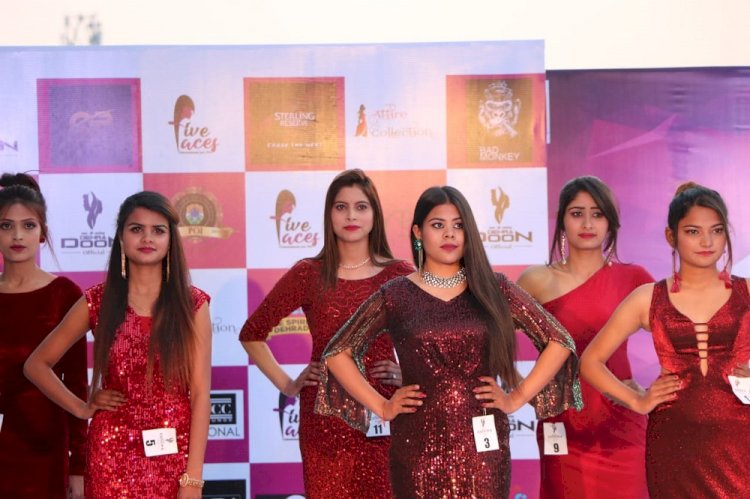 Dehradun: The Grand Finale of the 4th season of Mr. and Ms. Dehradun official organised by Five Faces Entertainment Private Limited was hosted in Pacific Mall on Feb 12, 2020 i.e. Wednesday. The participants showcased their talents with full zeal and vigour. Kashin Gaba and Fiza Siddiqui emerged as the official title winners of Mr. and Miss. Dehradun respectively.
Pacific Mall culminated the grand finale with participants giving tough competition to fellow contestants. The contest was divided into three rounds- Ethnic, Casual and Formal. Each contestant walked down the ramp in different rounds with ultimate confidence and panache. The contestants that were able to reach the Q&A round were tested on their presence of mind and intellect.
The judging panel comprised of MTV fame and actor, Manish Gujjar, Mukund Thakur, Aditi Rajput along with Operation Head of Pacific Mall, Nikhil Bhatia. Manish Gujjar was impressed by the high number of participation from Dehradun. Mukund Thakur encouraged these pageants by saying "The youth of Dehradun have an impeccable sense of fashion and in the past various localities from Dehradun have represented our country on national and international stages. Aditi Rajput herself hailed from Dehradun and was thankful to the city for motivating her to be on the screen. Nikhil Bhatia congratulated the contestants and said," Contests like these pave way for myriad future opportunities for the youth to showcase their skill and talent".
Mehak Jain was the official designer for female contestants' wardrobe collection from Mehak creations. While Arhan, was the official designer for the male contestants' clothing line.The winners were awarded with the trophies, while runners- up and winners in six categories were given titles.  
On this occasion, Rohit Mishra, Centre Director, Pacific Mall said, "Pacific Mall is a one stop destination for all the fashionistas of Dehradun City. Our duty is to give the young talent right platform and recognition to hone their skills."