Karvachauth festivities begin in Sony SAB's Wagle Ki Duniya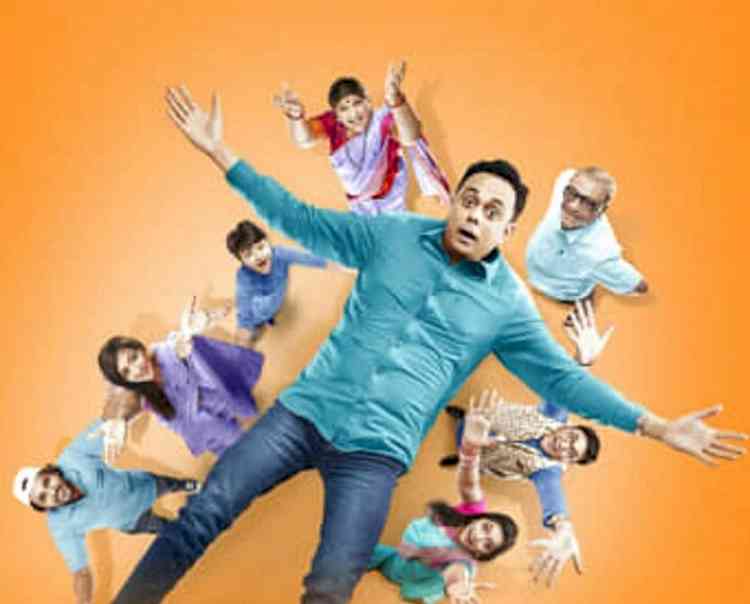 Karvachauth celebration witnesses various twists in Sony SAB's immensely loved show Wagle Ki Duniya. The show continues to engage its audience and keep them glued with its refreshing storyline. The upcoming episodes bring alive the fervour and excitement of Karvachauth in the Wagle's and Joshipura's thoughtful styles.
On the festive occasion of Karvachauth, the women of Sai Darshan society are all geared up and excited to keep the vrat for their husbands and celebrate Karvachauth. Whereas Sakhi (Chinmayee Salvi) too wants to keep a vrat for the good health of her friend Vivaan (Namit Shah). But Rajesh is not comfortable with this fact. At the same time, Yamini (Mansi Joshi) receives an offer to shoot for an advertisement on an urgent basis. Being a supportive husband as always, Dakshesh (Deepak Pareek) goes along with Yamini to the studio and on reaching they learn that the advertisement is for a cooking oil company where she will have to be seen eating. Having to deal with her husbands' business loss due to the pandemic and the vrat observed for Karvachauth, Yamini and Dakshesh face a dilemma.
Will Rajesh and Vandana accept the fact that Sakhi has kept a vrat for Vivaan? Will Dakshesh support Yamini in making the right decision?
Sumeet Raghavan, essaying the role of Rajesh said, "The storyline of the upcoming episodes is close to my heart. I strongly believe in supporting the women of the house while they keep their vrats during Karvachauth and the upcoming episodes will surely throw some light on this matter. As an artist, I keep learning from these episodes. Though, Rajesh finds it difficult to accept the fact that Sakhi too wants to keep a vrat for Vivaan who is her friend. It will be interesting for the viewers to watch how Rajesh and Vandana come to terms with this new concept."
Deepak Pareek, essaying the role of Dakshesh Joshipura said, "This week, with Karvachauth around the corner, Wagle Ki Duniya will enthral the viewers with new ways of celebrating Karvachauth while supporting the women in the house. In the upcoming episodes, the viewers will get to see a different side of me, someone who deeply cares for his wife and household. With the pandemic bringing in an effect on his income, he goes out to support his wife at an advertisement shoot but hearing that she will have to eat and break her vrat, leaves him and Yamini in a dilemma. Will Dakshesh be supportive and understanding towards Yamini this Karvachauth?"