KARUR VYSYA BANK DONATES RS 1 CRORE TO TAMIL NADU CHIEF MINISTER'S PUBLIC RELIEF FUND 
THIS IS A PART OF THE BANK'S CORPORATE SOCIAL RESPONSIBILITY INITIATIVES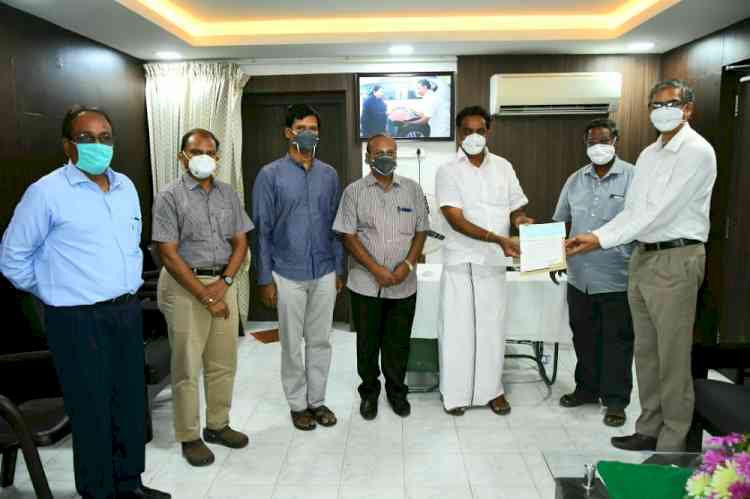 (L to R): Sarvashri G R Sairaj, General Manager, A K Praburaj, Director, R Ramkumar, Director, M K Venkatesan, Director, Minister, A J Suriyanarayana, Former Director and J Natarajan, President & COO, Karur Vysya Bank.
Chennai:  Karur Vysya Bank has donated a sum of Rupees One Crore to the Tamil Nadu Chief Minister's Public Relief Fund to support the government's initiatives for the prevention of COVID-19 pandemic. 
This is a part of the Bank's Corporate Social Responsibility initiatives.  
The Demand Draft for the amount was handed over by Shri J Natarajan, President and  Chief Operating Officer, The Karur Vysya Bank Ltd to Shri M R Vijayabhaskar, Honourable Minister for Transport, Government of Tamil Nadu.