Karmapa Ogyen Trinley Dorje made donations to PM and other states of India
Urges unity and introspection to tackle the Covid-19 pandemic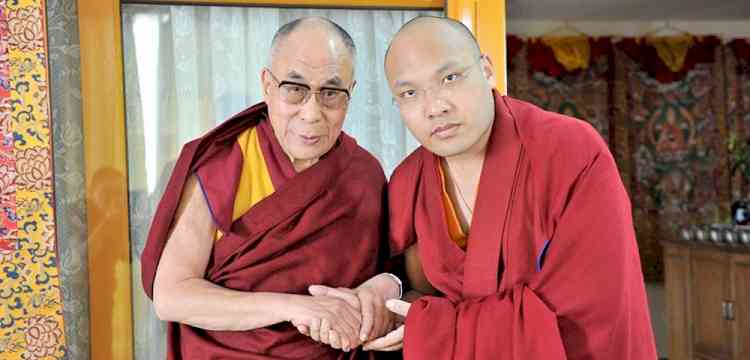 Dharamshala: A prominent Tibetan religious figure, the Karmapa Ogyen Trinley Dorje has urged unity and introspection to tackle the Covid-19 pandemic as the entire global community is impacted on a great scale by the crisis.
"This present pandemic does not discriminate between male and female, between races and nationalities, between those with wealth and power and those without. Even if a country has only one coronavirus patient, the danger to the entire world is such that it is crucially important all of us on the earth must work together to face and overcome this crisis," the young Tibetan Lama said during a live post on Facebook late hours on Tuesday.
He said that as uncertainty and suffering is upon people from both developed nations and poorer nations, not giving into the mental anguish is crucial and even remedial to the disturbance brought on by the wide-spread disease. "From the time this epidemic began to spread, it has severely impacted the daily lives and health of everyone on the entire earth. We worry anxiously about what will happen in the future. We can use this crisis to improve ourselves and learn something new. I think that trying to do this will be very beneficial," he advised.
Highlighting the contributions and sacrifices of key members of the community during the ongoing crisis, he said, "In particular, doctors and medical professionals are caring for the sick and making great sacrifices to fight this battle. It is very important that we all express our appreciation, support, and praise for them."
The young lama also said that as a Buddhist practitioner, he will initiate an hour-long online prayer session for a week beginning next Saturday to show support and solidarity to the world and pray for world peace and for the pandemic to end.
Under the Karmapa's direction, Tsurphu Labrang and Kun Kyong Charitable Trust made a contribution of 12 Lakh rupees to the PM CARES Fund and 3 lakh rupees each to the State Govt. of Sikkim and the State Govt. of Himachal Pradesh. Also, the Kagyu Monlam Trust has made a contribution of 5 Lakh rupees to the PM Cares Fund and 5 lakh rupees to the State Government of Bihar. In total, a sum of 28 lakh rupees has been donated to the state and central govt. of India.