Karan Veer Mehra's entry as Koel's husband Abhay evokes intrigue and emotions in Sony SAB's Ziddi Dil - Maane Na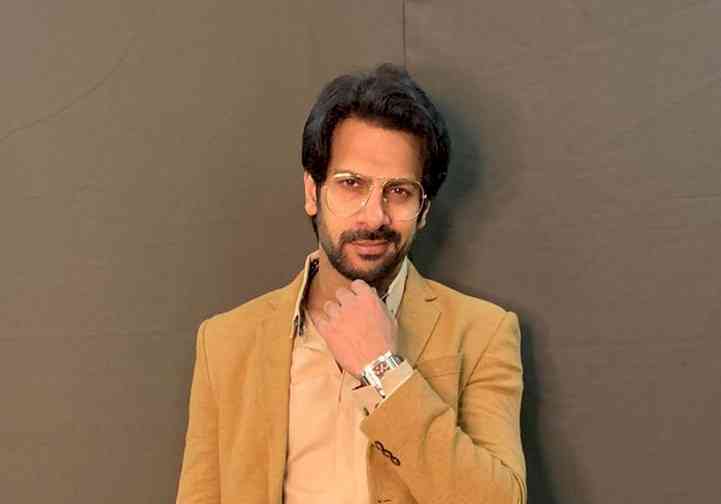 Karan Veer Mehra as Abhay in Sony SAB's Ziddi Dil- Maane Na.
Sony SAB's Ziddi Dil - Maane Na continues to keep the audiences engaged with its adrenaline pumping and romance driven storyline which also focuses on friendships and life of army trainees. The upcoming episodes will leave the audiences with a variety of emotions with the entry of Koel's (Simple Kaul) suspicious husband Abhay which will be played by immensely talented artist, Karan Veer Mehra.
The show has illustrated a beautiful mother-son relationship between Koel and Nikhil (Nirbhay Thakur), however Koel's world is about to turn upside-down with the entry of her hot-headed and controlling husband, Abhay. The show brings forth some relevant issues of toxic relationships with the complex yet strikingly familiar portrayal of Abhay's character. Abhay is a successful entrepreneur with contacts in all the high places, Abhay seems like the ultimate ideal man with his fancy clothes, good looks, and an aspirational career. However, things are not as good as they seem, underneath this perfect persona lies an extremely twisted and possessive man. Abhay justifies his toxic behaviour and obsession as an expression of love. Koel ran away from him years ago for the sake of her son's safety but her efforts seem vain at this point.
Why has Abhay returned after all these years? Will Koel find the courage to stand up against him?
Karan Veer Mehra, who will be entering the show as Abhay said, "I am always excited to take up new and challenging roles, which is why I am excited to be a part of Ziddi Dil Maane Na. The viewers will witness a lot of new twists and turns, the show has been receiving a lot of love and I hope the latest series of episodes receive the same amount of love and appreciation. I am glad I get to play the part of Abhay as portrayal of such characters is very important and comes with a lot of responsibility. What my character portrays is a very sensitive and crucial matter, a lot of women silently live their lives with men like Abhay because of fear. My character is a reflection of something that does plague our society. The addition of this new character is set to turn several tables and take the story towards a new turn."