Kangra deprived of many promises by governments: Vijay Singh Mankotia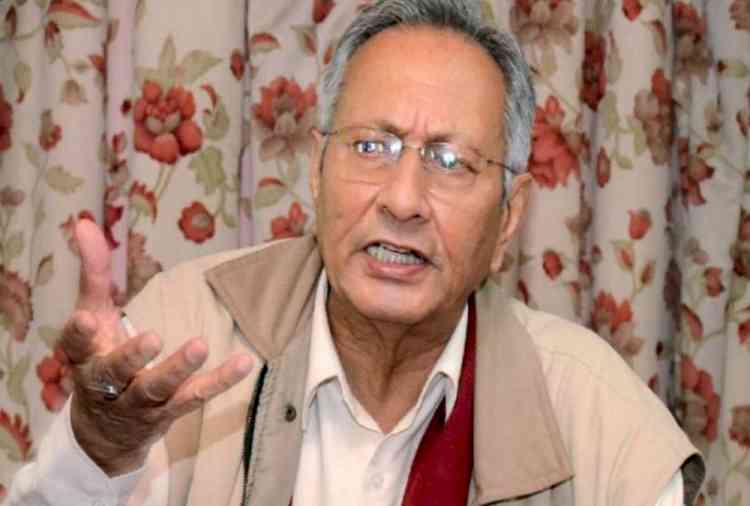 Vijay Singh Mankotia.
Dharamsala, December 7, 2021: Former Congress minister and senior leader from Kangra  Major  Vijai Singh Mankotia today launched an attack on BJP lead  HP government and said, "Dharamsala was given the status of the second capital of Himachal by the Congress government. But at present BJP and  Congress both are not serious to implement this decision." He said that when he was the minister in the state, Dharamsala was given the status to hold Vidhan Sabha's winter sessions, but till date it has not been extended for fourteen days, as promised by the then state government, which shows the failure of both BJP and Congress parties.
Talking to media at Dharamsala on Tuesday he said, "The 5 days winter session of HP Assembly is going to be held in Tapovan, Dharamsala from 10th December. The MLAs of both the parties should agree to extend it to 15 days from now onwards to fulfill the promise made to the public of the area. Congress needs to play the leading role in it."
He said Kangra and its surrounding areas are long awaiting the fulfillment of the many political promises made to them by both BJP and Congress lead governments, which include status of  second capital to Dharamsala, big industries for Kangra and Chamba, extension of winter session, construction of central university , expansion of Kangra airport etc, and the public is eager to hear about these in this assembly session.
When asked if he will contest the assembly elections next year Mankotia said, "I am not with any party but still I will Contest the coming assembly elections."
Major Vijai Singh Mankotia is an Indian politician. Mankotia was the member of the Himachal Pradesh Legislative Assembly from the Shahpur constituency in Kangra district on Janata Dal and Indian National Congress tickets.