Kamdhenu Limited rewards top performers from Delhi and Haryana at their Goa Channel Partners' Meet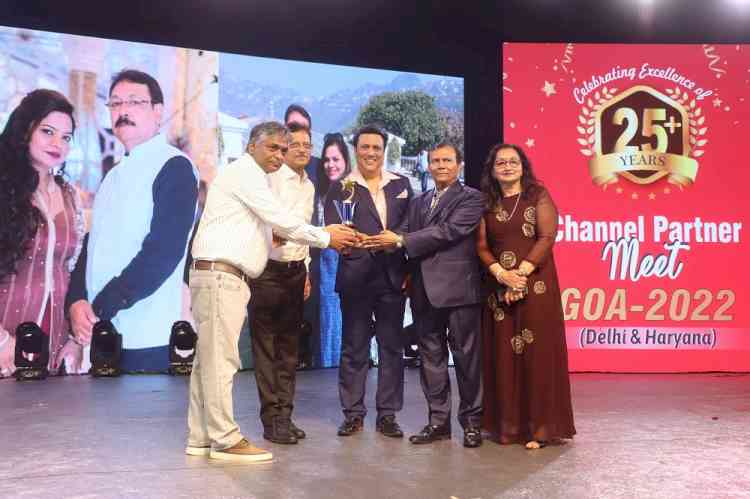 New Delhi, March 11, 2022: Kamdhenu Limited, India's largest manufacturer and seller of branded TMT Bars in retail, organized Channel Partners' Meet for Delhi and Haryana based dealers at Goa to celebrate their success and felicitate them for their performance. Mr Satish Kumar Agarwal, Chairman and Managing Director, Kamdhenu Limited along with other Directors Mr Sachin Agarwal, Director, Mr Sunil Agarwal, Director, and Mr Saurbah Agarwal, Director, Kamdhenu Limited addressed the event. Around 250+ dealers from the region attended the event along with their families.
The partners meet was held from 1st to 4th March 2022 at Holiday Inn Goa. During the event, sessions on product familiarization, innovative marketing and business strategies, publicity campaigns, brand awareness campaign and introduction of unique techniques for enhancement of sales was also organized. Sales target for all dealers and distributors for FY 2022-2023 was also finalized. 
The event also recognized the dealers who have achieved sales target and hence have complimented the growth of Kamdhenu Group. Around 52 dealers were rewarded in different categories, Bollywood actor Govinda felicitated the awards to the winners. A fun filled musical night with popular bollywood Singer Sukhwinder Singh was also held where awardees and their families danced to their hearts content.
Speaking at the event, Mr Satish Kumar Agarwal, CMD, Kamdhenu Limited said, "Channel partners and dealers are an important part of the Kamdhenu family. This is not just an opportunity for us to thank our channel partners for their stellar performance, it also allows us to know them better and understand their needs so that we can better support and collaborate with them. We get to meet the extended family and applaud them for their exemplary performance and motivate them to continue working harder and achieve greater heights for the Company."
Addressing the dealers, Mr. Sachin Agarwal, Director, Kamdhenu Limited said, "Congratulations are in order to our dealers for their strong performance and we appreciate their efforts in making 'Kamdhenu'a household name not in in Delhi and Haryana. But accorss India. With same zeal we are poised to go higher grow stronger. Events such as these are vital towards strengthening our ties with our dealers as well as keeping them well informed about the latest technological innovations and products introduced by Kamdhenu Limited."
This meet also strengthened the bond between the company and its dealers. During the meet, dealers came forward with suggestions and interacted with company's senior management.