KALIA ASKS PUNJAB CM TO DIRECT HEALTH MINISTER TO BE ON GROUND IN FIGHT AGAINST CORONAVIRUS  
SAYS IF MEDICAL STAFF IS FIGHTING ON GROUND AGAINST CORONAVIRUS BY WEARING PPE KITS THEN WHY CAN'T PUNJAB HEALTH MINISTER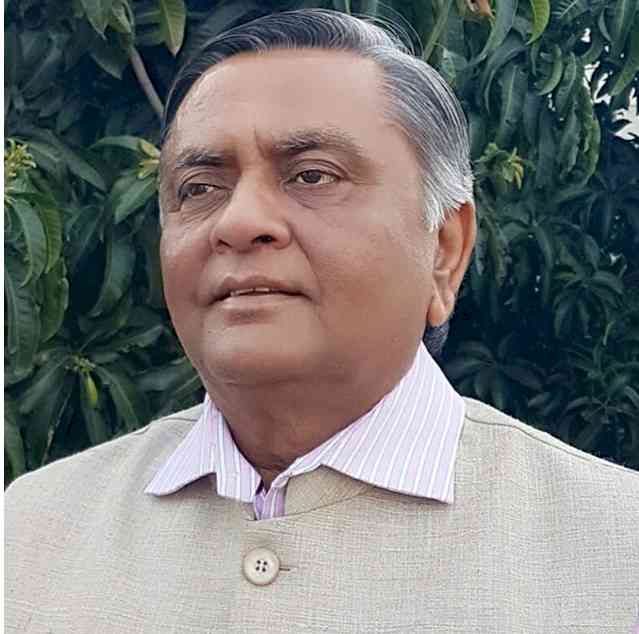 Manoranjan Kalia, Former Minister Punjab.
Jalandhar: Manoranjan Kalia Former Minister Punjab in a press statement said that, Balbir Singh Sidhu, Health Minister of Punjab Government is conspicuous by his absence in a fight against Corona-virus. The brave medical staff and paramedical staff is fighting the war against Corona-virus without Commander.  If the medical staff is fighting on ground against Corona-virus by wearing PPE Kits, why can't the Health Minister be on ground with PPE Kit which will boost the morale of  medical fighters. But the Health Minister of Punjab has decided other wise and was the first person to have quarantined himself within the four walls of Ministerial House by putting a notice below his name plate restraining the general public from meeting. That  is the reason that on-ground short-comings do not come into the notice of the Government.
In a statement here today, Kalia further said that Punjab Government is going to recruit medical and paramedical staff on daily wages to fight against Corona-virus with the condition that they will not leave the job and if they do, they will be proceeded against under Epidemic Act.   They will be put to job in a fight against Corona-virus directly  and there is no system for training. Sh. Kalia demanded that Punjab Government must make a provision for insurance and free treatment of the medical and paramedical staff to be recruited on daily wages.
Kalia asked Chief Minister Capt Amarinder Singh to direct his health Minister to be on ground in a fight against Corona-virus.