Kalia appreciates preventive measure of 21 day lockdown against coronavirus
Says, people face difficulties in getting items of daily needs and medicines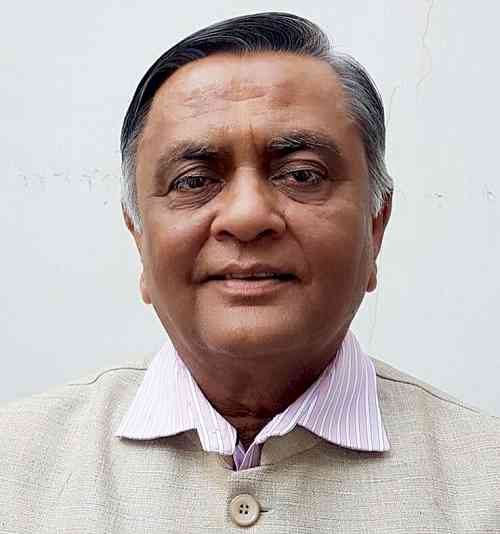 Manoranjan Kalia Former Minister Punjab.
Jalandhar: Manoranjan Kalia Former Minister Punjab in a press statement said that every Indian is appreciating the preventive measure of 21 day lockdown of India against Coronavirus announced by Prime Minister Narendra Modi. Punjab has become the first State in India to impose curfew in whole state under the stewardship of Chief Minister Capt Amrinder Singh. Every Punjabi fully co-operated Janta Curfew and fully supported the lockdown up to 31st March announced by Congress government in Punjab.
He said today is the third day of the Curfew in Punjab. The system adopted by the District Administration to supply the items of daily needs and medicine is by way of home delivery through hawkers or by placing the order on the phone numbers as announced by the District Administration and thereof delivery by the authorized vendor.  People are facing difficulties in getting the items of daily needs and medicines through this system as the authorized vendors do not have the man power to deliver the said items in time. It will take time to function the system properly but hunger and disease can't wait.
He said what about the poor who earn daily to make both ends meet on day to day basis. Many phones calls have been received from the poor areas like Dr. Ambedkar Nagar, Rama Mandi Jhugian, Chugitti and Kot Ram Dass etc. where people including small babies are without food for the 2 days and do not have money even to buy. There are many such areas in the city where the poor are facing such a situation.
He said he has talked today to Chief Secretary Karan A. Singh and has expressed the concern. The poor may not die from Coronavirus but sure to   die of hunger, if the things continue to go on like this because 21 days of lockdown is a long period. He added it would have been better to give a relaxation in a curfew so that people can buy  the items of daily needs and the administration must have confidence upon the people  as the preventive measures of curfew is benefit of the people.  The daily-earners should be provided food free of cost by the state government or religious institutions can also be asked to provide langars to those areas.