Kaal is a new and exciting phase of my career
Says Dev Joshi aka Kaal from Sony SAB's Baalveer Returns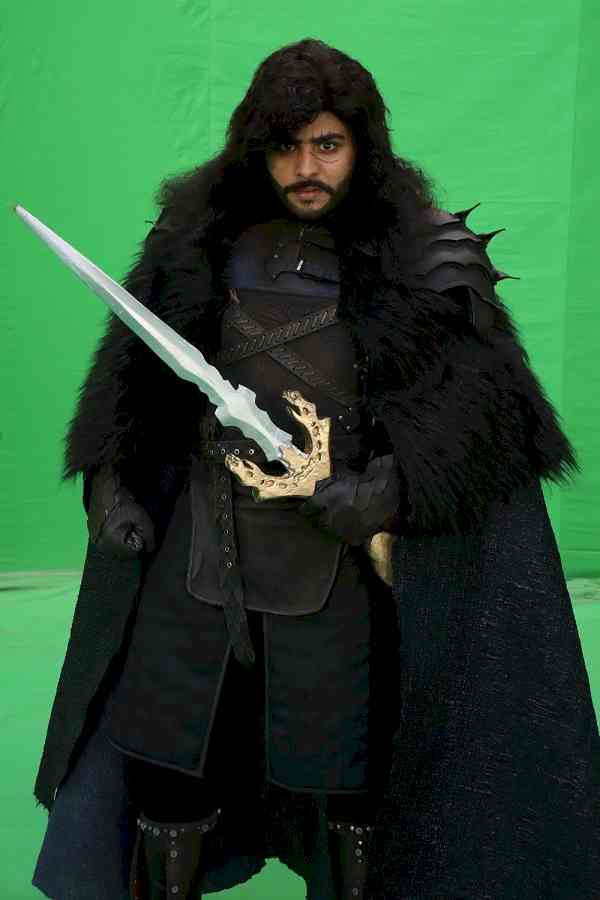 Dev Joshi as Kaal.


Sony SAB's Baalveer Returns has ventured into a thrilling new chapter with super exciting twists and turns. Adored by his fans across, Dev Joshi is now adding a new dimension to the show with his character of Kaal, a ruthless antagonist. He continues to win the hearts of millions with his power-packed performance and with Kaal, he is exploring a new aspect and giving a refreshing experience to the viewers. The fans are thoroughly enjoying this new chapter and the impactful storyline is constantly keeping the viewers engaged.
The new season of Baalveer Returns has caught people's attention with several pulsating developments and action-packed moments. The entertainment quotient has now doubled with nail-biting twists and with the battle getting fiercer. Kaal is determined to achieve all bits of power and bring destruction to humanity, but this formidable force will be challenged in the upcoming episodes as a thrilling evil vs good battle awaits.
Dev Joshi gets candid about portraying a negative character for the first time said, "I always wanted to portray a negative character and this new chapter is allowing me to fulfil my childhood dream. It is a rare opportunity, and I feel blessed to be a part of the show, which enables me to showcase my talent and perform diverse characters. It is a learning curve, and I couldn't have asked for anything better. My fans and viewers have always watched me do positive characters and this character is giving me a chance to explore the zone of an antagonist and expand my horizon. The entire vibe of the character is entirely different, and it could have been a challenge, but I took it as an opportunity to broaden my skills and better my reach as an artist."
Sharing about his preparation for Kaal, he said, "The character of Kaal is complex and while shooting for it, I prefer to be in a dim-lighted room with intense music to be in my character's skin. Kaal has distinguished features and to keep up with the nuances of the character, I prefer to not talk much on the set be in a similar headspace as my character. It is a very enriching experience, and I am learning new things with each passing day."
Talking about his look, Dev Joshi said, "The look of Kaal is very beautifully curated with utmost detailing, keeping in mind his cruelness and brutal nature. He has a limp in his walk, so I incorporate that style of walking while I am shooting for Kaal to showcase my character in a true sense. This is by far the most elaborative look of a character that I have essayed, and I am thoroughly loving it. I was very impressed by the look and wearing a wig is a little challenging, but it is giving an edge to my character."
He further added, "Baalveer Returns Season 2 is being loved by the audience and they are appreciating watching this blend of two contrasting characters and I hope to play this character better every day and make it more interesting and entertaining for the viewers. I am putting my best put forward and we are working very hard on it, so keep loving and supporting us. Sit tight and get onto this spellbinding journey with us!"