K K Seth launches New Year's Calendar of UCPMA
He congratulated the members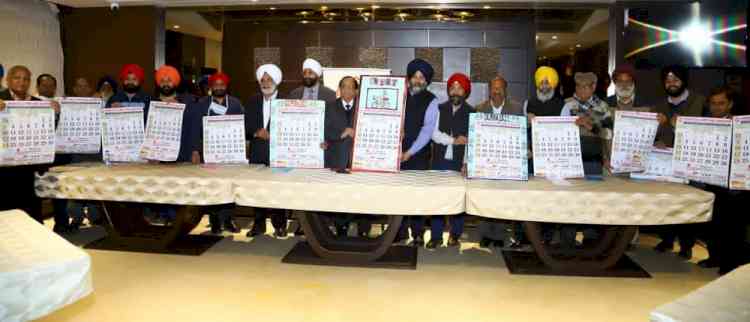 Ludhiana: Today, Shri K. K. Seth Chairman Neelam Cycles along with Gurmeet Singh Kular Ex-President UCPMA and  Charanjit Singh Vishivkarma Ex-President UCPMA launched New Year's Calendar of United Cycle and Parts Manufacturers Association (UCPMA) in a meeting held at Hotel Maharaja Regency Ferozepur Road, Ludhiana. 
Seth congratulated the members and shared his good wishes for the upcoming year. At the same time, he also shared his vision for the year 2021.
On the occasion, New Year Calendars were distributed amongst the present members.
Amongst present were Gurcharan Singh Gemco Senior Vice President UCPMA, Satnam Singh Makkar Vice President UCPMA, Manjinder Singh Sachdeva General Secretary UCPMA, Valaity Ram Joint Secretary UCPMA, Rajinder Singh Sarhali Propaganda Secretary UCPMA and Achhru Ram Finance Secretary UCPMA, Avtar Singh Bhogal and Satinderjit Singh Autum