Journey of the slain leader from Village Chak 53 Distt Montgomery Pakistan to Village Payal Distt Ludhiana
Author(s): Harpreet Sandhu(Tribute to the former Chief Minister of Punjab, Late Beant Singh who hailed from Ludhiana on his 24th Death Anniversary) An iron man, who was blown into pieces by the dastardly and barbaric act of terrorism on...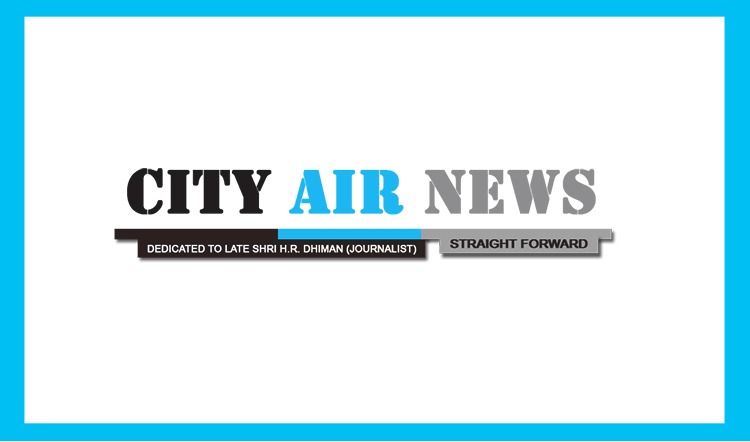 An iron man, who was blown into pieces by the dastardly and barbaric act of terrorism on 31st August 1995 and the cruel hands of destiny snatched the beloved leader of the State when Punjab needed him the most. The brutal assassination of so called famous congress Chief Minister on the fateful day had plunged the entire nation into deep anguish and profound sorrow. In his death, the people of Punjab had lost a harbinger of peace, messiah of the down trodden and a guardian of the common masses. Beant Singh sacrificed his life for promoting humanism, preserving secularism and ending the cult of violence and terrorism. Indeed, at the time of the demise of the great personality, various leading personalities of the country expressed him by saying," light has gone which used to show us the path of "clarity", the humanity of "Ahimsa" and the sensitivity of "Karuna". He popularly came to be known as a Saviour of Punjab, "Messiah of Peace and prosperity".
Beant Singh born on February 19, 1922 in village Bilaspur of Ludhiana District, passed his matriculation examination in Okara (Pakistan) and graduated from illustrious Government College, Lahore which was then famous as one of the best institutions in the whole of Asia. The admission in the college was purely on meritorious grounds. As a college student he exhibited his outstanding qualities of a gentleman sportsman and a proud scholar. It is here he inculcated in himself the rarest of rare qualities of universal brotherhood and espirit d' corps in his interaction with students of various religious communities such as Hindus, Muslims, Christians and Sikhs etc. He was strong backward football player: this fact was narrated by his classmate and football team captain of Govt. College Lahore Late Gurdeep Singh Gill who happened to be the first Superintendent of Police, Ludhiana in 1970's.
The tragic partition of India in August 1947 dealt a severe blow to the cultural fabric and communal spirit. The division of the Indian subcontinent into Pakistan and India witnessed the greatest tragedy regarding migration of populations to India and vice versa on such a massive scale that it can be called a long march marked with lakhs of deaths of Hindus, Sikhs and Muslims. The well to do middle class agricultural Communities living in Pakistan had to abandon their hearth and homes under unforeseen circumstances. The people in general who left Pakistan for India saw the worst of human anguish and pain. They left behind everything and reached India only with the barest minimum of clothing. Beant Singh's family settled temporarily in their ancestral village Bilaspur District Ludhiana wherefrom his ancestors had migrated to Canal colonies in Western districts of Punjab.
Like his father Late Hazura Singh, who was a Captain in the army, Beant Singh also served for about 2 years in the British Indian Army. After partition of the country, Beant Singh settled at Village Kotli about 5 Kms from Doraha in Ludhiana District and started his political career in 1950's. He was elected to various grass root level democratic institutions and was virtually seen traveling on a bicycle in his village as a Sarpanch and being a member of the Zila Parishad in 1969, thus was very popular to be approached by the needy. He was elected to Punjab Vidhan Sabha from Payal Constituency in 1969, as an independent. Since 1970 onwards he joined the Congress party and was later elected in 1980, he held the portfolio of revenue Minister of Punjab during Congress party then. It may be clearly highlighted that on saying of the then Chief Minister and his rivals a false murder case was lodged at Payal police station, Ludhiana against Beant Singh, which was totally false move to sideline and defame the upcoming leader. But he showed the guts being a true and strong Congress leader, he immediately resigned from the ministership and brought this false allegation news to the notice of the then Prime Minister, and later he was proved to be innocent. After his elevation to the august office of the President of Punjab Pradesh Congress Committee (I) in 1986, Beant Singh made a sincere effort to go to every house, every village and every town to wipe out the tears from the eyes of the affected families whose near and dear ones were killed at the hands of anti national elements. The common people acknowledged his remarkable contribution and rare insight into the problems of the State and by extending their whole hearted cooperation at every juncture and crucial period. In a bid to restore democratic set up in Punjab, the Central Government conducted Assembly elections in February, 1992 and he was again elected to Punjab Vidhan Sabha from Jalandhar (Cantt.) constituency with a quarter of eligible votes. He was unanimously elected leader of the Congress Legislative Party and took the reins of the State in February, 1992 and Mr. Singh was successful as a Chief Minister especially in the masses within the State of Punjab.
While maintaining centuries old traditions of human brotherhood, mutual trust and goodwill, Beant Singh transformed the high ideals of our founding fathers into a practical shape by restructuring Punjab which was dilapidated with misdeeds of communal and anti social elements. His commitment to a just social order was manifested in the restoration of peace and normalcy and conducting of successful elections to various Municipal Committees, Panchayats, Panchayat Samitis and Zila Parishads leading to the restoration of democratic process at the grass root level. The process initiated for the multi faceted development of the State and formulation to restore agriculture and industry and special Economic Package for weaker sections and manifold incentives to all sections of the society including traders, farmers, employees and labour class.
Never earlier in the history of the State, ever since Late former CM Partap Singh Kairon, had the rural Sikhs of Punjab looked to a leader with such respect and gratitude as they did to him. He was one single individual who came to be identified totally with the creative activities. He became an indomitable symbol of Punjab and Punjabis' self-respect and self-confidence. Death came to him when he was on his way to consolidate the economic buoyancy for which Punjab was famous.
When others were shedding tears for killers at "militant sponsored bhog ceremonies "Beant Singh was busy in visiting the families of the people gunned down by the terrorists. The simple and unpretentious man spoke little but with grit and determination which he amply proved by his solid actions.
Beant Singh took over as Chief Minister of Punjab at a time when the State had been passing through an abnormal pain over the past decade and there was frightening chill of the terror filled dusks. The situation was so tragic that traveling after dusk seemed frightening and impossible. He formulated a four point programme; one, to wipe out terrorism from the State, two, to take democracy to the grass root level, three, to attain multi pronged development of the State in general and rural development in particular, and four, to put the shattered economy on rails.
Today what we are witnessing in Kashmir was the 1980's of Punjab. So, the people of Punjab should be indebted to this national hero and he should always be remembered as a seasoned and matured leader, a staunch nationalist and a hero wedded to the cause of peace in Punjab. He was a committed political worker who dedicated his life to the services of the people of Punjab. He brought peace and prosperity to Punjab at great risk to his life. His death has been great national loss. It recalls the leader who spent his life towards contribution towards the people of Punjab.
The disaster day 31st August, 1995 afternoon, Beant Singh, Chief Minister Punjab got up from his office Chair to preside over a very important meeting on irrigation prospects of Punjab State without knowing that it was his last day in office and life. The Chief Minister was removed from the midst by the cruel hands of fate before his dream, to contribute and see Punjab shining with glory in all spheres.
(Author Harpreet Singh Sandhu is Advocate, Punjab & Haryana High Court)
Date:
Saturday, August 31, 2019